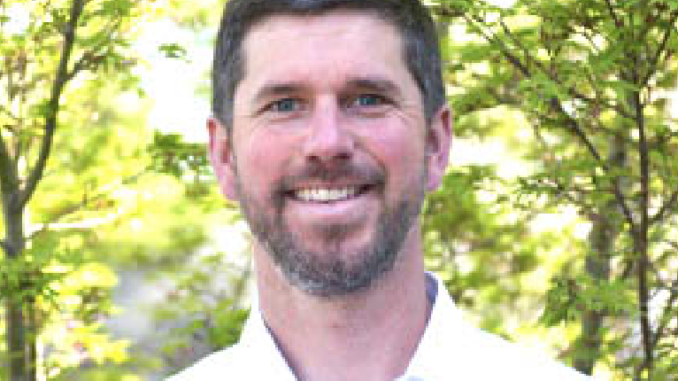 October 14, 2022
GUEST OPINION
BY TIM YAEGER
With all the talk of Measure V and false narratives circling, Gov Gavin Newsom's recent signing of AB2295 can finally stop the misinformation that Measure V will prevent teacher housing because school districts can build affordable teacher housing by right no matter the zoning of their parcel.
The added benefit of AB2295 is that teachers from surrounding school districts will also have priority over the general public for housing being built on school property.
Measure V was inspired by Councilmen Ray Mueller's and Drew Combs' May 2021 votes to exclude R-1 (single-family home) zoned parcels as a potential areas for the housing element to plan for new high-density housing units. They knew it would not produce measurable new housing stock and would receive a large amount of focus. They were right. Had Councilwomen Betsy Nash, Jen Wolosin and Cecilia Taylor listened to them (and to affected residents) there would be no need for Measure V. But when City Council isn't responsive or accountable to voters, change is needed.
A conflict of interest
We have council members in Menlo Park such as Betsy Nash, an owner of a large number of single-family homes in the city, with two adjacent R-1 zoned properties for a combined total of over 1 acre, who voted against protecting R-1 zoned residential parcels from up zoning for high density development.
Interestingly her half-acre West Menlo Park parcel next to her primary residence didn't end up in the housing element, when it could have been a key site to affirmatively further fair housing.
Backroom meetings
We need leaders in Menlo Park whose words are supported by their actions. As Dave Price has documented in his recent articles, Menlo Park City Council has taken to backroom meetings.
Nash had an off-the-record call with a developer with a "strong relationship with the city" purportedly resulting an offer from the developer to voluntarily give the city up to $300,000.
Another council member referred to this as "unethical," "inappropriate," and like a "Let's Make a Deal" situation — what's behind door number 3?
The council member said "that's not the way city government should work." It's time for residents to demand transparency and take back control of their city, so we can grow in an intelligent, thoughtful way, with a seat at the table.
Democracy
Measure V is important because it returns a limited amount of power to the residents for a very specific set of zoning parameters affecting where they live. You can label this any way you would like, but at its essence, this is democracy in practice.
Tim Yaeger is a leader of the Measure V campaign. He's the owner of two construction businesses and does real estate sales.