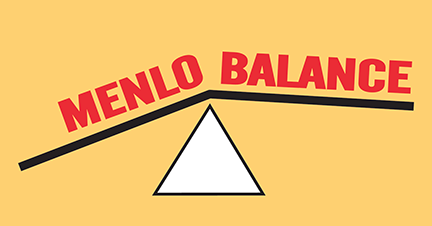 BY EMILY MIBACH
Daily Post Staff Writer
If a controversial citizen's initiative passes in Menlo Park, and it's challenged in court, the city would be stuck footing the legal bill, even though the City Council did not come up with the idea.
In November, voters will decide the fate of Menlo Balance or Measure V, which would block apartments from being built in neighborhoods of single-family homes. However, it would also block the rezoning of any property in single-family areas without asking going to the voters again.
Two projects that could be impacted by the measure are the Menlo Park Fire District's rebuilding of Fire Station 1 on Middlefield Road and the Ravenswood School District's plans to build 80-90 apartments at the former Flood School site at 321 Sheridan Drive.
The city can't do a Hail Mary and try to quickly rezone the fire station or former school site since the measure freezes the city's zoning as of April 15 of this year.
City will have to defend lawsuits
Menlo Park City Attorney Nira Doherty confirmed to the Post that if the city is sued with the claim that the measure is illegal, it is up to the city to defend the measure in court.
Doherty, however, could not give an estimate as to how much in attorney's fees the city would have to pay if it did have to defend such a suit.
A "ballot measure impact analysis" put together by city employees and some consultants that the city council reviewed before putting the measure on the ballot, warns the city that it's possible the ballot measure, if approved, could be considered a ban on subsidized housing, because it would "place a very high barrier to any land use change that would allow higher density residential uses in single family zoned" areas.
The analysis also points out the measure could make it harder for the city to require developers to include subsidized housing in large projects.
Election cost
Developers or entities that want to be able to build non-single family homes on their properties would have to wait until November 2024, until the next regularly scheduled election, to get voter approval from residents, according to Assistant Chief Elections Officer Jim Irizarry. According to the measure, a special election cannot be called if a developer or entity wants to put their project on the ballot.
Irizarry said while it's difficult to estimate the cost of an election two years in advance, this year's cost estimate for Menlo Park was between $72,300 and $86,800. The cost of an election depends on how many other items are on the ballot.