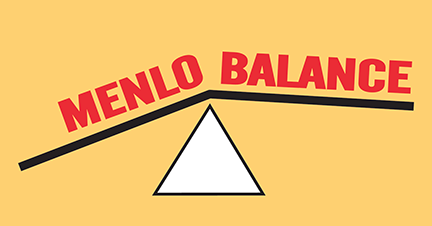 BY EMILY MIBACH
Daily Post Staff Writer
Aug. 15, 2022
If a Menlo Park ballot measure passes in November, it will possibly delay the Menlo Park Fire Protection District's plans to rebuild its aging station on Middlefield Road.
The ballot measure, called Menlo Balance, is aimed at blocking apartments from being built in neighborhoods of single-family homes. However, it would also block the rezoning of any single-family areas without asking voters at the ballot box.
Menlo Park residents Nicole Chessari and Tim Yaeger spearheaded a petition drive in April and May that obtained the 2,000 signatures needed to put the measure on the November ballot.
Menlo Park Fire Chief Mark Lorenzen confirmed to the Post that Fire Station 1 at 300 Middlefield Road is on land zoned as single-family housing, which means the fire district would have to put its remodel of Station 1 on the ballot. The fire district has long wanted to tear down the station, which first opened in 1955, in order to build a new station, training facility and administrative offices.
Previous fire chief Harold Schapelhouman referred to Station 1 as the "Winchester Mystery House of fire station remodels."
The station was built on land the district bought from the seminary in 1952.
A second ballot measure
"Should (the ballot measure) pass, we would have to go through the public ballot to get it," explained Chief Lorenzen. "It will cause an additional step, and potential additional costs and delay the project."
But, Lorenzen said he's optimistic the district could get their measure on the ballot by November 2023 and make the case to the public that the project would improve service to the community.
If all goes according to plan, it'd take about three years to begin the project, Lorenzen said.
The fire district isn't the only entity whose project would be delayed if the Menlo Balance initiative passes. The measure could reduce, or outright kill, the chances of the former Flood School site at 321 Sheridan Drive, near Flood Park, from being developed into 80-90 apartments. That project is being proposed by the cash-strapped Ravenswood School District, which serves eastern Menlo Park and East Palo Alto.