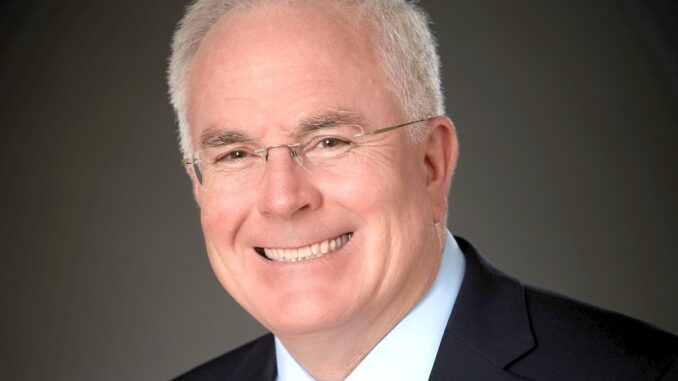 BY EMILY MIBACH
Daily Post Staff Writer
A Menlo Park Fire Board member has decided not to run for re-election, withdrawing his candidacy at the last moment, and opening up the ability for a newcomer to take his seat.
Board member Jim McLaughlin confirmed to the Post that he won't be seeing re-election, saying he withdrew for "personal reasons."
"I enjoyed my first term very much, and I need to give my full time and attention to the (district) and I know I wouldn't be able to over the next four years," McLaughlin said.
There are three seats up for election in November, incumbents Robert Jones and Chuck Bernstein are seeking re-election.
With McLaughlin not running, this opens the door for the two challengers, Gary Bloom of Atherton and Dionis Papavramidis, of East Palo Alto, a better opportunity to get a seat on the board.
Papavramidis moved to East Palo Alto about a year ago after living in the Bay Area for about a decade. He's seeking a spot on the board to give something back to his community.
Bloom, a retired tech executive, is familiar with the district, having worked as a program manager with the district's Urban Search and Rescue unit from 2007-2008 and has long been a volunteer with the Sheriff's Search and Rescue unit and as an EMT.
Board member Virginia Chang Kiraly praised Bloom, saying he has both the emergency services and business knowledge that could greatly benefit the board.
Board member Chuck Bernstein, who is seeking re-election to his third term on the board, said he's disappointed McLaughlin isn't running.
"I found him very intelligent and worked hard to be well prepared for board meetings. He brought a professional perspective that the district hasn't really had," Bernstein said.
McLaughlin is a retired CHP captain, and prior to running for the fire board, was on a San Mateo County Civil Grand Jury panel that wrote a critical report questioning if the district was prepared for a large amount of development and population growth headed its way.
McLaughlin headed the district's search for a new fire chief after long-time Chief Harold Schapelhouman retired last year. After having to restart the process, the district ended up hiring Chief Mark Lorenzen who started in February.