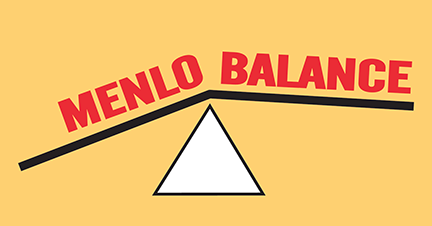 BY EMILY MIBACH
Daily Post Staff Writer
Aug. 3, 2022
Financial supporters of a citizens initiative that would halt a project for teacher housing appear to mostly live in one neighborhood, despite some supporters saying they've received support across the city.
Of the $25,736.04 given to the campaign so far, 19 of the 22 donors are registered to vote at addresses in the Suburban Park/Flood Triangle neighborhood. Those 18 people donated the bulk of the funds or services at $21,736.04.
The measure would require a vote of residents if the council planned to approve mutli-family housing in a single-family neighborhood. The proponents of the measure, called Menlo Balance, had to collect signatures to land the measure on the ballot, various supporters have said they got signatures from residents in Belle Haven, west Menlo and other neighborhoods, but financial documents show the primary supporters so far are in one neighborhood.
Residents of the Suburban Park/ Flood Triangle neighborhood started the campaign over concerns that a potential project at the former Flood School site at 321 Sheridan Drive, near Flood Park, would be too dense for the single-family neighborhood surrounding it.
Too many apartments for some
The Ravenswood School District, which controls the site and is working with a developer on plans for the project, has proposed a maximum of 90 apartments for the project. The district has said the units would be rented at a lower rate to district employees.
Some residents have said at council meetings that they support low-income housing at the site, but not 90 apartments.
Some contributors did not donate money, but instead spent some of their own money on the ballot measure. Menlo Balance co-founders Nicole Chessari and Tim Yaeger didn't donate outright to the campaign, but Chessari, an attorney, spent $1,286.82 on "printing services" and campaign supplies, according to financial documents filed with the city clerk's office. Yaeger and his wife, Kim, have spent $1,262.80 on "signature gathering costs," advertising and various fees the campaign incurred. Others footed various consultant fees and printing flyers.
Of the three non-Suburban Park residents who donated to the campaign — one Sharon Parks resident, Sabrina Hodgett, donated $1,000 to the campaign. Two, Brad Forester and Keri Nicholas are registered to vote in neighboring Redwood City and Portola Valley.
Other Suburban Park donors include: Retired resident Gary Wagner ($1,000); Director of Translational Research at Syncopation Life Sciences Inc.; Matthew Siegel ($500); attorney Erik Olson ($2,000); retired resident Bonnie Neylan ($1,000); Disney Streaming employee Ravi Kodali ($2,000); investor Christopher Koranda ($500); Stanford Healthcare employee Victoria Kelly ($2,000) and Novartis employee Liz Hove ($1,186.42).