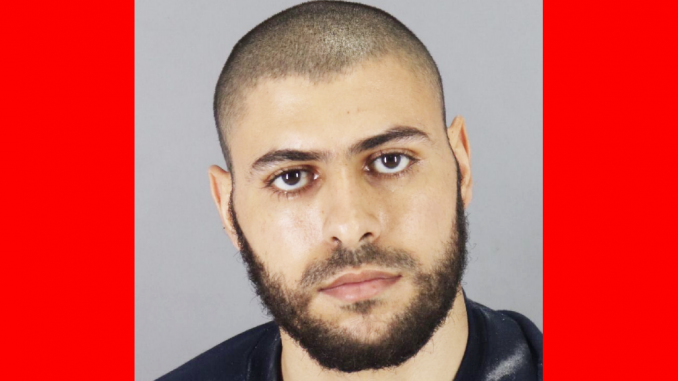 BY EMILY MIBACH
Daily Post Staff Writer
The trial for the man accused of luring two victims to Skyline Boulevard and stabbing them to death will begin tomorrow (March 8), a prosecutor said.
Malik Dosouqi, 28, of Pacifica, has waived his right to a jury trial and Judge Lisa Novak will decide if he is guilty of the two murders in 2019.
Dosouqi is charged in the murder of cab driver Abdulmalek Nasher, 32, of Pacifica, on June 17, 2019. Nasher was killed on the west side of Skyline, north of Reids Roost Road.
Dosouqi is also charged with murdering tow truck driver John Sione Pekipaki, 31, of East Palo Alto.
Deputies found Pekipaki on June 18, 2019, when they returned to the Nasher murder scene to look for evidence. They heard somebody calling for help and it turned out to be Pekipaki, who had suffered stab wounds. He died later.
While deputies were attending to Pekipaki, Dosouqui allegedly drove toward them in a BMW, which then plunged into a ditch. Then Dosouqui was taken to a hospital and then arrested.
Dosouqi was eligible for the death penalty, but District Attorney Steve Wagstaffe said he won't seek it because of Dosouqi's "serious mental health issues."
Dosouqi was sent to Napa State Hospital last year after two doctors found that he was not competent to stand trial. Court proceedings started back up earlier this year.
Dosouqi remains in jail on no bail status. He will appear in court tomorrow as opening statements and the prosecution's evidence is presented.
ᐧ