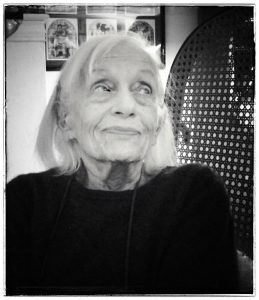 January 20, 1928 – February 19, 2022
Charlotte (Carlotta) Maurice died peacefully in the early hours of February 19th, aged 94.
Born in Chicago, she left for California at age 16 to attend university at Berkeley and then UCLA, where she received her Master's degree in English Literature. A keen student of Shakespeare, Carlotta was also an accomplished poet, with her poems published in literary journals such as Matrix and Chelsea.
After the war, in a spirit of adventure and optimism, like the Beatnik she was, Carlotta left for Europe, first to Paris and then to Rome, where she adopted the name 'Carlotta'' She met her husband David on her birthday at a performance of Der Freischutz at
the Rome Opera House. They then settled in David's hometown of London, where their three daughters were born and raised. In 1968, the family moved to California.
A music lover, an expert cook, and a stellar hostess, her Boxing Day and summer parties were legendary.
Carlotta was involved in several organizations, mainly social services for the homeless, HIV patients, seniors and veterans and was recognized for her exemplary service with the Senior Peer Counseling Program of Peninsula Family Service by Representative Jackie Speier. She was also recognized for her years of service as a Freshman Advisor at Stanford University.
She is survived by her daughters Celia Maurice of Atherton, Julia Maurice of Paris, Ruth Maurice of Palo Alto, and five grandchildren: Emma and Decca Fulton, Joachim Dzelu, and Max and Charlotte Beard.