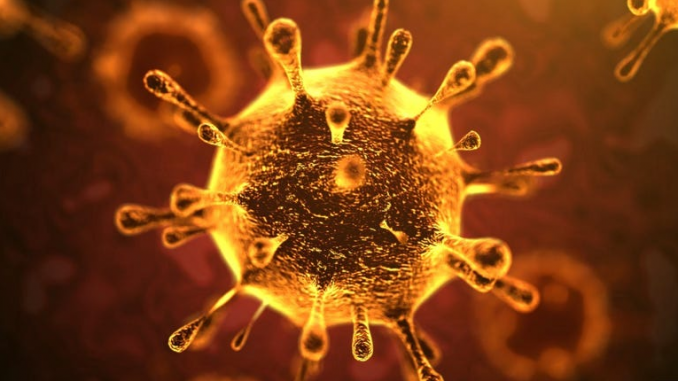 A new Johns Hopkins University study finds lockdowns only prevented 0.2% of Covid-19 deaths and were "not an effective way of reducing mortality rates during a pandemic."
"We find no evidence that lockdowns, school closures, border closures and limiting gatherings have had a noticeable effect on Covid-19 mortality," said the study, which is based on a review of 34 pre-existing Covid-19 studies.
Given the "devastating effects" that lockdowns have caused — the permanent closure of businesses, the loss of jobs and livelihoods, the year-long setback in educational growth for youth — the authors recommended that in the future they be "rejected out of hand as a pandemic policy instrument."
Why not trust the people?
The authors of the study said that policymakers could have just trusted people to act rationally and responsibly and take precautions without any mandates, and the death rates would have been nearly the same.
"In the early stages of a pandemic, before the arrival of vaccines and new treatments, a society can respond in two ways: mandated behavioral changes or voluntary behavioral changes," the paper said. "Our study fails to demonstrate significant positive effects of mandated behavioral changes (lockdowns). This should draw our focus to the role of voluntary behavioral changes."
Santa Clara County was the first county to institute a lockdown in the U.S.
Benefits of lockdowns
While studies of specific measures like school lockdowns or border closures were somewhat inconclusive, there was "no broad-based evidence" in favor. Forced closures of businesses may have been beneficial for mortality rates, probably because they forced bars and restaurants to shut down.
Jennifer Grant, an infectious diseases physician at the University of British Columbia, said that focusing only on mortality is a "crude" measure. "There are other elements of lockdown that should be considered … hospital overload and general burden of disease, including the need for hospitalization in those who fall ill and long-term consequences for the infected," she said.
Nevertheless, Grant has been a critic of lockdown measures in part because they impact whole segments of the population who were at low risk to begin with.
Here's a link to the study.