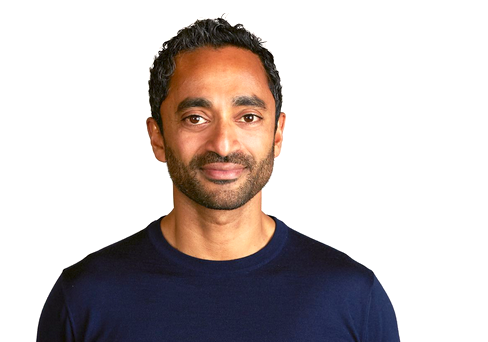 By the Daily Post staff
Chamath Palihapitiya, a Palo Alto venture capitalist and minority owner of the Warriors, is receiving widespread criticism for saying on a podcast that "nobody cares" about Uyghur genocide in China.
Speaking on the latest episode of "All-In," Palihapitiya said, "Nobody cares about what's happening to the Uyghurs."
"I'm telling you a very hard, ugly truth. Of all of the things that I care about, I'd say it is below my line," he said.
On Monday, the Warriors said, "Mr. Palihapitiya does not speak on behalf of our franchise, and his views certainly don't reflect those of our organization."
The Warriors emphasized that Palihapitiya was a minority investor — he holds a 2% stake in the team — and plays no role in day-to-day management.
Later Monday, Palihapitiya tweeted: "In re-listening to this week's podcast, I recognize that I come across as lacking empathy. To be clear, my belief is that human rights matter, whether in China, the United States or elsewhere. Full Stop."
Activists and foreign governments say some 1 million Uyghurs and members of other mostly Muslim minorities have been confined in detention camps in Xinjiang. Chinese officials reject accusations of abuses and say the camps are for job training and to combat extremism.
Typically the NBA supports China and is quick to apologize for any comments its players or managers might make about the communist country.
In 2019, for instance, Houston Rockets general manager Daryl Morey was forced to apologize for a tweet supporting Hong Kong's anti-government protesters. Not only that, but stars Lebron James and James Harden publicly apologized to China as well for Morey.
Palihapitiya, CEO of the venture capital firm Social Capital, is a Sri Lankan immigrant to Canada whose family got by on welfare payments when he was a child, according to the Wall Street Journal. He graduated from the University of Waterloo and worked at Bank of Montreal before moving to the U.S. during the dot-com era. He joined Facebook in 2007 to help grow its user base. He left Facebook in 2011 after he said Chief Executive Mark Zuckerberg denied his request to start a cellphone business, and later emerged as a critic of his former employer, according to the Journal.