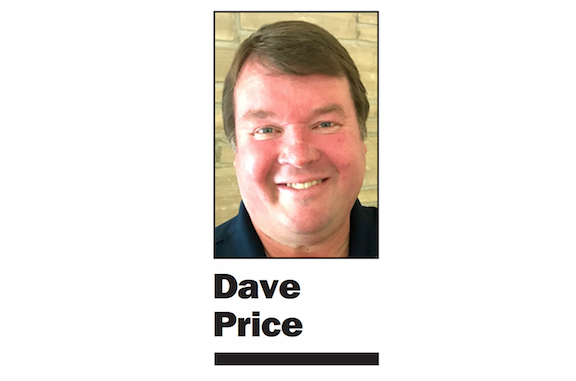 OPINION
BY DAVE PRICE
Daily Post Editor
Remember Garrison Keillor's Lake Wobegon, where all of the children are above average?
Redwood City has released a list of applicants for the six licenses it will issue for cannabis stores, and every one of them got a rating of 85% or better in the first round (see chart at bottom).
City Manager Melissa Stevenson Diaz's list says 15 of the 27 applicants got scores better than 99%, and three received perfect scores.
Wow! How could the city go wrong when picking the six winners? Everybody is above average, just like the kids in Lake Wobegon.
But a little digging shows some of the applicants getting high ratings have significant problems.
Take TAT Redwood City, also known as The Artist Tree, a Los Angeles operator trying to get a foothold in Northern California.
As the Post reported on Friday, a lawsuit in Fresno accuses TAT of lying on its application there. TAT is accused of using a fake local owner to get more points in the Fresno rating system.
How did that lawsuit slip by the people in Stevenson Diaz's office, who gave TAT a 100% score?
It should be noted that the lawsuit was filed by Catalyst, a company that lost out in the Fresno competition for a retail license, so this could be a case of sour grapes.
Catalyst is also suing 1261 Wishon OCPO (also known as Cookies) for the same problem — a fake local owner, according to the San Joaquin Valley Sun.
Cookies, a national chain, is in the running in Redwood City under the name Jiva RWC. Jiva RWC got a 99.67% rating.
Remarkably, the lawsuit in Fresno is unfolding at the same time Stevenson Diaz's employees were interviewing these two companies.
The Cookie Monster issue
The Cookies chain has got other problems. A July 2 story in the San Diego Union Tribune begins as follows:
"San Diego officials are criticizing a local cannabis dispensary chain for allegedly marketing to children by naming its dispensaries 'Cookies' and mimicking Sesame Street graphics to evoke the Cookie Monster character.
"The Cookies chain, which operates dispensaries in Mission Valley and La Mesa, received final approval last week (late July) for a third dispensary in Sorrento Valley despite strong objections from community leaders."
The story goes on to say that the planning commissioners who approved the store were told they had to make their decision based on the zoning code and not their opinions about the store's name.
One planning commissioner, Kelly Moden, was quoted as saying it was troubling that young people will travel past the new store because it is near several other teen-oriented facilities.
"If they want to expand their business and go into other locations, they are probably going to continue to get this feedback from communities that have a lot of families," Moden said, according to the San Diego newspaper.
As I recall, when the Redwood City Council decided to allow cannabis stores, one of the issues council members wrestled with was their concern about the marketing of marijuana to youth. Has that just been forgotten?
How did this happen?
Residents and City Council ought to be asking — how did these applicants get such high scores?
It's one of two things. Either these two applicants weren't transparent or the city didn't thoroughly investigate them.
Time for council members to put the brakes on this process — this isn't an urgent matter — and conduct a full investigation of the applicants.
Council members will have egg on their faces if the city fails in the selection process.
Editor Dave Price's column appears on Mondays. His email address is price@padailypost.com.