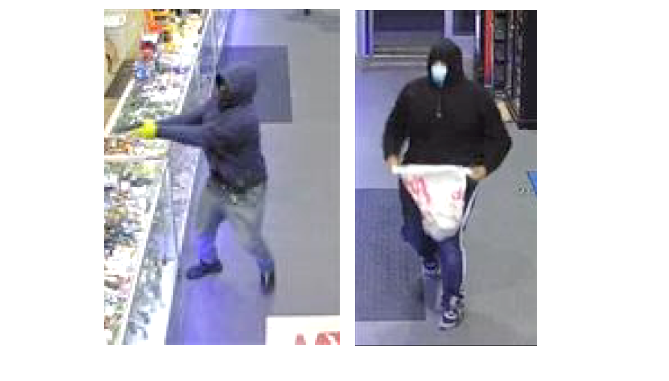 By the Daily Post staff
Eight men robbed a tobacco store in Palo Alto, pistol-whipping the clerk and making off with merchandise and the cash register, police said.
The clerk, a man in his 50s, reported the robbery the Raw Smoke Shop, 265 California Ave., around 10 p.m. on Thursday. When police arrived, the robbers were gone. They remain at large.
The group charged into the store just before it closed and the clerk was by himself, police said. One of the robbers ordered the man to the ground and another pistol-whipped him in the back of the head, police said.
He stayed on the ground for the rest of the robbery.
The robbers then stole merchandise and the cash register, police said. Police didn't say what merchandise was stolen or how much money was in the register.
The clerk didn't see which direction the robbers fled or whether they left on foot or in a car. He had minor injuries to his head but declined medical attention, police said.