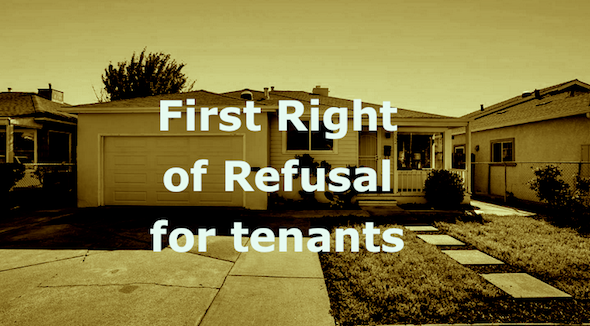 BY EMILY MIBACH
Daily Post Staff Writer
East Palo Alto City Council members were on the defense after an outcry from the real estate industry and homeowners over a proposed ordinance that would give tenants of single-family homes and nonprofits the right of first refusal on the home if the landlord wants to sell it.
Over the past six weeks, council has been flooded with comments at meetings, social media posts, emails, letters, a petition and even a protest objecting to the ordinance, which is called the East Palo Alto Opportunity to Purchase Act, or EPA OPA.
A group of opponents protested the ordinance outside of City Hall on Dec. 19. The protest was organized by the Business and Housing Network, a group run by San Jose resident Jenny Zhao. A group also organized a form letter that at least 50 people sent to the city asserting that property owners will have to sell the homes at a discount and are losing their Constitutional rights to property.
Details of ordinance
The ordinance gives tenants of single-family homes the first shot at buying the property for the listing price if it goes on the market. Nonprofits that the city deems qualified and the city itself would also be able to make an offer on single-family homes before the owner puts it on the open market. The ordinance would also give nonprofits and the city the opportunity to buy buildings with four or more homes before they hit the market.
Many issues have been brought up by opponents to the ordinance, with some council members referring to certain information distributed by groups as lies or misinformation.
For instance, some opponents at public meetings have said the ordinance will decrease property values. City consultant Nora Lake-Brown pointed out that the market determines how much property values are, and it's likely that the strong housing market will continue after the ordinance is passed.
Some of the concerns raised by residents and out-of-town property owners were addressed in changes Councilman Carlos Romero suggested at the council's study session Dec. 22. No formal decisions occurred, but the council members appeared to be in agreement that with a few more tweaks, they would be ready to pass the ordinance.
Possible tweaks
Among Romero's suggestions were to reduce the amount of time it will take for the properties to be bought by tenants or nonprofits, and to exempt East Palo Alto residents who own multiple properties. Previously, the two large exemptions were for people who lived in their home, or were transferring the home to family members.
The council is expected to discuss the ordinance further next month.