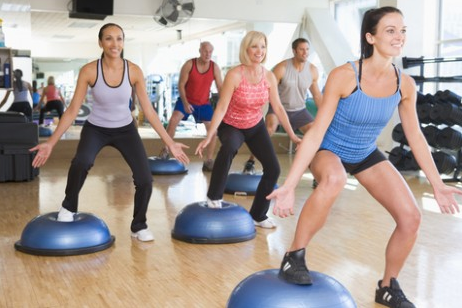 BY BRADEN CARTWRIGHT
Daily Post Staff Writer
An anonymous donor has pledged up to $35 million for a public gym in Palo Alto, according to Mayor Tom DuBois.
The offer makes the gym a top priority for the city, and the council will discuss it early next year, DuBois said Thursday (Dec. 16).
"It's an amazing offer. We just need to figure out the details," he said.
The city creates a budget for capital projects each year that lists infrastructure projects the council wants to complete. This year's budget has 83 projects costing $448 million to complete by 2026. A gym is not on the list.
The desire for a public gym was expressed in the city's 2017 parks plan, and the Parks and Recreation Commission voted unanimously to support the project. The donor was listening, and his or pledge greatly accelerates the project, DuBois said.
"(The donor) is very motivated and they'd like to see it moved pretty quickly," he said.
The donor expects the city to contribute money and land, DuBois said. He said it's still too early to know where the gym would go or how the city would fund its construction and operation.
A focus on youth
The gym would focus on kids, teens and organized sports, but it would be available to everyone, DuBois said.
Private gyms already have enough workout space for adults, but there is a shortage of large spaces for organized youth sports. The city leases gym space from the Palo Alto Unified School District so kids can play volleyball, basketball, tennis and other sports, but scheduling is a challenge, DuBois said.
DuBois pointed to the Junior Museum and Zoo as a model, which cost $33 million. Donors paid $25 million, and the city contributed $8 million.
DuBois said the council and the donor will determine if the donor's name would go on the gym, and he is personally open to the idea.