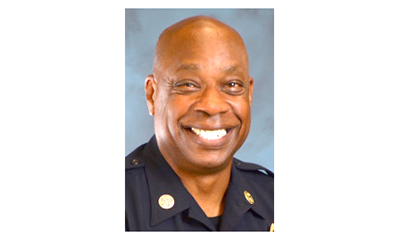 BY EMILY MIBACH
Daily Post Staff Writer
A Menlo Park Fire Board member told the rest of the board that he's worried about the fairness and integrity of the search for a new fire chief.
Board member Robert Jones raised this issue at the board's Tuesday night meeting (July 20). Jones said he found a letter from former Vallejo Fire Chief Daryl Arbuthnott "pretty damning to the process we've been through so far."
Jones requested the board meet in a closed session before it interviews any candidates to discuss Arbuthnott's letter and the screening process.
"All the applicants applying for the new fire chief position should be held to the same criteria and standards. If we do not adhere to a standardized process, during this selection, the results may be unfavorable to the Menlo Park Fire Protection District," Jones said in a letter he presented to the rest of the board.
Arbuthnott, who is black, left the Vallejo fire department in April, he also served as Davis' fire chief from 2017 to 2019, and before that worked for the Los Angeles Fire Department from 1980 to 2016, rising to the rank of deputy chief. Arbuthnott lists on his LinkedIn profile that he runs a crisis management consulting firm. A call to Arbuthnott's firm was not returned Wednesday.
Jones did not give the details of the email Arbuthnott sent to the board but said he thinks the email may expose the district to some liabilities. A call to Jones to discuss the issue further was not returned yesterday.
'Unfairly screened'
But at Tuesday's fire board meeting, Jones did say that Arbuthnott claims he was "unfairly screened" during the process to find a new fire chief. Longtime Fire Chief Harold Schapelhouman retired on June 30 after working for the fire district for 40 years. Schapelhouman's deputy, Mike Schaffer, is the interim chief.
Jones said that Arbuthnott had some desirable qualifications compared to some of the other candidates the board is reviewing.
Jones on Tuesday acknowledged what Arbuthnott was alleging "may not necessarily sound plausible," but he has experienced some of the same "attitudes" being alleged.
Jones, the fire district's first African American board member, last year accused some of his fellow board members of disrespect after a board committee brought forward a letter to be sent to the community that carried Jones' signature. At the meeting, Jones said he would like other board members to talk to him "like a man, not a servant. Those Jim Crow days are over."
The board on Tuesday agreed to meet in a closed session, and may even have two closed-door meetings after board member Chuck Bernstein asked to have a portion of the meeting occur without the recruiting firm present.