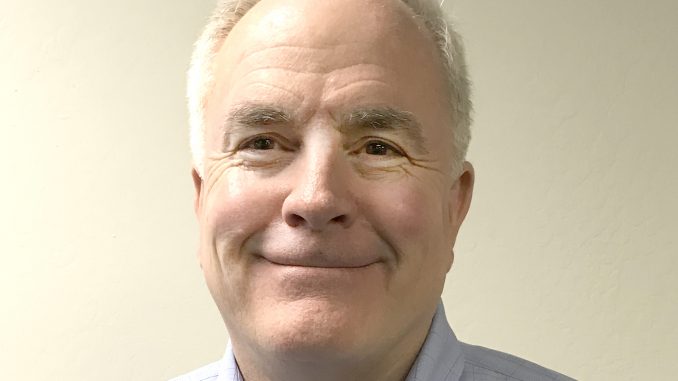 BY EMILY MIBACH
Daily Post Staff Writer
A candidate for the Menlo Park Fire Protection District's board said he believes that the fire district should not have bought a $4.6 million home in Atherton next to one of its fire stations.
Jim McLaughlin, an Atherton resident who is running for the board which represents Atherton, Menlo Park, East Palo Alto, west Menlo Park and North Fair Oaks, said he has two issues with the district buying the house at 28 Almendral Ave., next to Station 3.
The first reason according to McLaughlin, a former CHP Chief who retired in 2010, is that a study done for the district said that Fire Station 3 ought to be moved to better provide service to the district.
The other reason, is that because the property has a house on it, it raised the question of whether firefighters could live in the house.
When the district bought the property in June 2017, the plan was that the property would eventually be used to expand Fire Station 3, which won't happen for another 10 years or so.
But McLaughlin said the reasoning from the district that it bought property to use later, "falls apart" because of the house on the property.
"I think it conceals the true intent, which was to create a housing opportunity for off-duty firefighters," said McLaughlin, who served on the San Mateo County Civil Grand Jury that issued a report criticizing the district for its lack of strategic planning.
Previously, Fire Chief Harold Schapelhouman said a fire captain has been living in the home, something which McLaughlin says has not been properly vetted by the board or the public.
"An employee living there, in the highest-priced ZIP code, I think is outrageous," he said.
But Board President Chuck Bernstein, who is up for re-election this year and voted to buy the property, said that since the district has about $40 million sitting unused in bank accounts, accruing very little interest, buying the property is a way to increase the district's return on that money, since the property will likely appreciate in value.
Bernstein also said that when he voted to buy the property, he believed that the home would be rented out to the general public until it was decided what to do with Station 3.
Bernstein also says he thinks there is a reasonable possibility for Station 3 to eventually be replaced at its current site, furthering his decision to vote to buy the property.