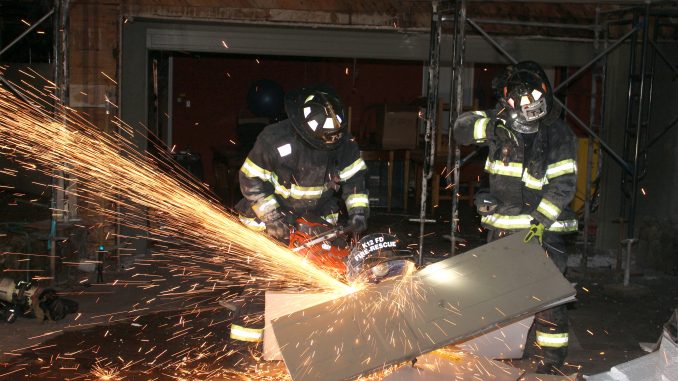 By the Daily Post staff
Thanks to vigilant neighbors, the Menlo Park firefighters extinguished a blaze in a vacant Sharon Park home before it destroyed the entire building, the fire chief said.
Neighbors smelled smoke around 9:30 p.m. on Thursday, looked outside and saw the fire at 50 La Loma Drive, said Fire Chief Harold Schapelhouman.
The two-story, 6,000-square-foot home, originally built in 1971, was being renovated.
It was partially surrounded by scaffolding, which made it harder for firefighters to reach the flames and extinguish it, according to
Schapelhouman.
Firefighters had to cut open the garage door in order to get into the house.
By 9:47 p.m. the blaze was under control, but firefi ghters and investigators stayed until 2 a.m.
Schapelhouman said the blaze caused about $150,000 worth of destruction, but that cost might go up because of the damage done to
the second-floor support beams and the "extensive" smoke and heat damage sustained by the entire building.