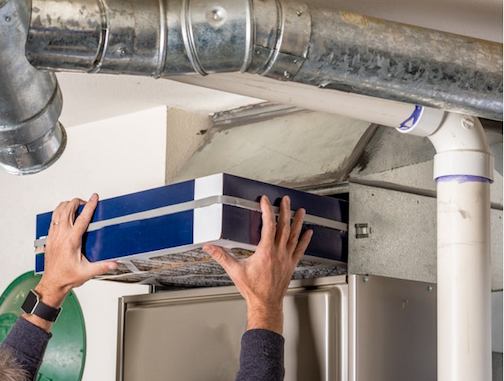 Wildfires that put the air quality in the Bay Area into the danger zone and the Covid virus has led to a decision about improving indoor air filtration systems.
The Santa Clara County Board of Supervisors on Tuesday plan to consider whether to set up a grant program to buy devices that purify the air inside buildings owned by nonprofits, small businesses and the county government itself.
Installing a strong ventilation and filtration system can help prevent the transmission of the Covid virus, county health officials said.
They recommended installing filtration devices in heating, ventilation and air conditioning systems that use MERV-13 air filters. They remove at least 85% of particles that pass through HVAC systems. The devices cost an estimated $2,000 to $2,500 each.
The county is considering using $10 million provided by the $1.9 trillion federal American Rescue Plan Act to purchase the filters. Signed by President Biden in March, the bill allocated funding to every county in the United States for Covid relief.
The Board of Supervisors meeting starts at 9:30 a.m. Tuesday.
Details of the proposal can be found on pages 28 to 32 of the board's agenda.
— Bay City News