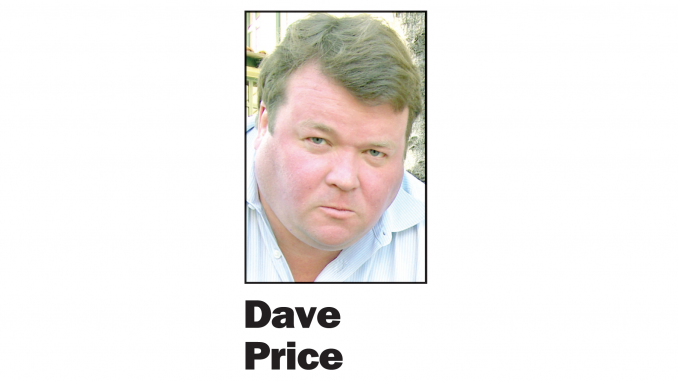 OPINION
BY DAVE PRICE
Daily Post Editor
A friend the other day gave me a copy of a 1993 survey of Palo Alto residents commissioned by the city. The 28-year-old survey shows that residents' opinions have stayed the same on many issues, and yet the city has changed in ways people didn't really want.
First, here's what's stayed the same.
In 1993 people were asked what did they least like about living here? The top five answers were:
1. Cost of living or housing, 23.4%
2. Traffic congestion, 21.3%
3. "Negative image or community characteristics," 19.7%
4. Dissatisfaction with city employees, procedures or elected officials, 9.4%
5. Dissatisfaction with services and public safety, 5.9%
That sounds like how people see things today (or before the pandemic, at least, since traffic wasn't an issue during the lockdown).
The most recent survey the city commissioned was in 2018, and the questions were asked differently, so this isn't an apples-to-apples comparison. But in 2018, pollsters asked Palo Altans, "What one change could the city make that would make you happier?"
The top five answers were:
1. Traffic concerns, 23%
2. Housing, such as the amount, affordability and cost of living, 21%
3. Development other than housing, 10%
4. "Government operations," 8%
5. Improvements for walking and biking, 5%
Keeping Palo Alto the way it is
Going back to the 1993 survey, residents were asked what they'd want Palo Alto to be in the next 15 or 20 years (2008 to 2013)?
A quarter (24.6%) said "Palo Alto as it is today." That was the top answer. In second place at 17.7% was "improved community character, diversity image." And third (at 15.7%) was "balanced or controlled growth."
Think for a moment — did Palo Alto stay the way it was in 1993? Did the city's character and diversity improve? Was growth balanced and controlled?
The 1993 survey asked Palo Altans if Sand Hill Road should be extended to El Camino Real. Remember that back then Sand Hill Road ended in the parking lot of Stanford Shopping Center. The survey showed that 56.5% favored extending it, and another 22.9% somewhat agreed.
Still it would take another seven years, including heated negotiations with Stanford, a lawsuit and an election before Sand Hill Road would link up with El Camino Real in 1999.
The city squeezed a lot out of Stanford in the negotiations for the extension including the 628-home Stanford West development, 388 units of senior housing and a lease for the El Camino Ballpark at $1 a year until 2033.
Opponents predicted traffic jams that would be so severe that ambulances wouldn't be able to get through to Stanford Hospital before their patients died. That didn't come true.
Bicycle connections
The 1993 survey also found that 84.5% of residents either strongly agreed or somewhat agreed that the city needed to improve the bicycle connection from the foothills to the Baylands.
I think people will have different opinions about whether the city accomplished that goal.
But 28 years later, we're about to get a new $23 million pedestrian/bike bridge over Highway 101 at Adobe Creek, replacing the Benjamin Lefkowitz Underpass that has to close in the winter and spring due to flooding. And East Palo Alto built their 101 overpass at Clark Avenue in May 2019 for $14 million.
BART vs. Caltrain
In 1993, there was strong support for Palo Alto developing a "stronger connection to BART," with 80.6% strongly agreeing with that goal and 14.3% somewhat agreeing.
That's 94.9% who favored BART. But BART never came here.
Today, VTA is struggling to get the funds to extend BART to downtown San Jose. The city's 2018 survey doesn't even ask residents about their interest in BART. However, the city is planning to ask residents to approve a new tax to fund Caltrain crossing improvements, such as bridges. The improvements will run into the billions.
Undergrounding utilities
In 1993, undergrounding utility lines was a goal supported by 76% of residents, but 28 years later, there's still a lot of neighborhoods with above-ground lines.
An overwhelming majority, 93.7%, supported more recycling in 1993, and today the city can check that box on its list.
The 1993 survey also found that 81.1% supported construction of a citywide fiber optics network, which, as the survey put it, "would maximize information exchange and communications using new technologies." Remember that in 1993, the "wide world web" had only been available to the public for two years, and the Internet was still something exotic. However, today, the city is still working on its plans for extending fiber optics to homes and businesses.
Housing vs. open space
The 1993 survey asked residents how the city's land should be used, and it was a split decision. The survey found that 20.4% wanted more affordable housing and 20.4% wanted more open space.
That dilemma continues to this day. There's strong support for preserving open space in the foothills, but housing prices are soaring, and people are moving away because of the cost of living. We need places for more homes. People were of two minds on this issue then and that continues today.
Editor Dave Price's column appears on Mondays. His email address is [email protected].