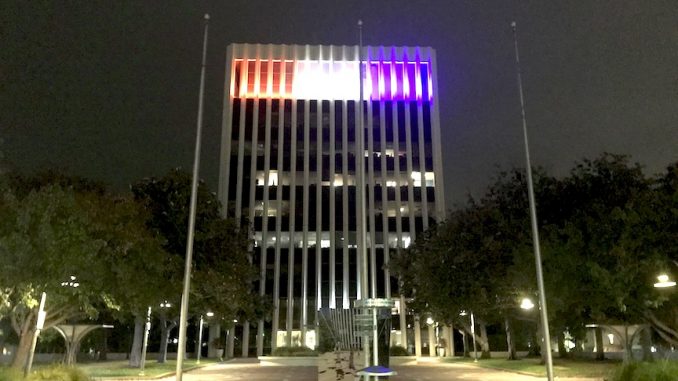 BY KYLE MARTIN
Daily Post Staff Writer
Palo Alto City Council yesterday (March 1) reappointed two incumbents to the city's Planning and Transportation Commission and traded out two other incumbents for two new Historic Resources Board members.
On the PTC, council reappointed incumbent commissioners Ed Lauing and Doria Summa.
Lauing ran for council last year and lost. He was supported by Residentialist group Palo Altans for Sensible Zoning.
Summa has served nearly four years on the PTC and said in her application she attended every meeting except one.
Mayor DuBois, Vice Mayor Pat Burt and council members Greer Stone, Lydia Kou, Eric Filseth and Alison Cormack voted for Lauing.
Burt, Kou, Fisleth, Greer and DuBois voted for Summa.
The two commissioners bested a pool of nine candidates, including Kelsey Banes, a pro-housing advocate, Doug Burns, a member of the city's slow-growth Residentialist group Palo Alto Neighborhoods, Alon Carmeli, a tech worker with experience in online security and computer chip and video game design, Rebecca Eisenberg, a Palo Alto resident and a regular at council meetings , Kathy Jordan, a frequent critic of the Palo Alto school board, and Jessica Resmini, a Palo Alto architect.
On the HRB, council reappointed incumbent trustees Michael Makinen, a historic preservation consultant for the NASA Ames Research Center, and Margaret Wimmer, a San Jose resident and self-employed residential designer with experience working on homes in Palo Alto.
The council also added Caroline Willis, a Palo Alto resident and former HRB member, and Gogo Heinrich, a Palo Alto resident and retired architect.
The four topped a pool of six candidates, including Martin Bernstein, an incumbent, Palo Alto resident and architect with prior experience on the HRB, and Curtis Smolar, a Palo Alto resident and land-use attorney.
Willis and Wimmer were both appointed unanimously by council. Heinrich got votes from Burt, Kou, Filseth, Greer and DuBois. Makinen got votes from Kour, Greer, Cormack, Tanaka and DuBois.
The appointments were delayed to make way for this year's new slow-growth majority.
The former council was expected to make the appointments last year, but council members Tom DuBois, Lydia Kou and Eric Filseth — all apart of the council's slow-growth faction — skipped the meeting when council was planning to interview applicants, delaying selections until now.