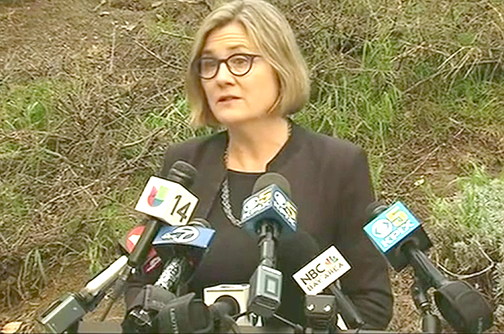 By the Daily Post staff
Santa Clara County Health Officials, who have gone beyond state requirements when it comes to Covid restrictions, said today that it's possible the county will enter the red tier of restrictions next Wednesday, meaning indoor dining and church services can resume.
Gyms and movie theaters will also be able to reopen. Restaurants will be limited to 25% of their indoor seating.
San Mateo County went from the purple tier to the red tier on Tuesday.
Dr. Sara Cody, the Santa Clara County's health officer, said she's seeing improvement in the number of new cases and hospitalizations.
"With vaccinations now reaching more broadly into the community, including over half of those age 65 and older, we are making significant progress in protecting our most vulnerable community members," said Cody in a statement from her department. "As things improve, it is still important for everyone to continue to practice basic prevention measures: face coverings, social distancing, and doing as much activity as possible outdoors."
This afternoon the county lifted several directives pertaining to Covid restrictions, such as rules pertaining to sports and child care. Here's a link to the county's announcement with more details.
Masks are still required. And indoor gatherings, such as church services, remain prohibited until the county goes into the red tier, which could be as soon as Wednesday, March 3.