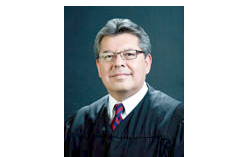 By the Daily Post staff
Once again, indoor church services are banned in Santa Clara County.
The county had originally banned indoor church services to prevent the spread of Covid-19. The county contends that its ban is neutral in that it bans all indoor gatherings. However, it allows people to shop indoors at places like Costco, Home Depot or Safeway.
On Friday night, the U.S. Supreme Court ruled in a Southern California case that the state should allow the partial reopening of churches. A federal judge in San Jose, Edward Davila, granted the request of several Santa Clara County churches to temporarily allow indoor services at 20% capacity.
On Monday, Santa Clara County officials asked Davila to reconsider his decision, saying the county had imposed across-the-board rules on gatherings while the Supreme Court case dealt with specific rules for worship.
On Wednesday night, Davila temporarily suspended his Monday order that required the County to allow indoor worship services, concluding that the county's prohibition on all indoor gatherings — including indoor worship services — can remain in place for the time being. The court will make a final decision on this issue after further briefing and a hearing before the court.
The ruling came in a case where a number of churches — Gateway City Church, The Home Church, The Spectrum Church, Orchard Community Church, Trinity Bible Church — were seeking a halt to the county's ban on church services.