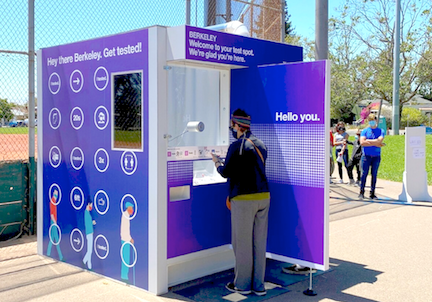 This story was originally published in the Daily Post on Monday morning. If you want to get all of the local news first, pick up the Post in the mornings at 1,000 Mid-Peninsula locations.
By the Daily Post staff
Free Covid testing will be available each Tuesday starting today (Dec. 29), Palo Alto officials announced.
Testing will be offered from 10 a.m. to 4 p.m. in the parking lot at the Mitchell Park Library, 3700 Middlefield Road in Palo Alto.
Go here to sign up for an appointment.
The free self-administered testing, available for both insured and uninsured people, is offered by local firm Curative, which also is serving similar programs in Menlo Park and East Palo Alto. Documentation status is neither required or reported.
Additional testing will be offered at the location every other Wednesday starting Jan. 13.
Testing is also available by appointment twice a month at the Mitchell Park Community Center in partnership with the County of Santa Clara.