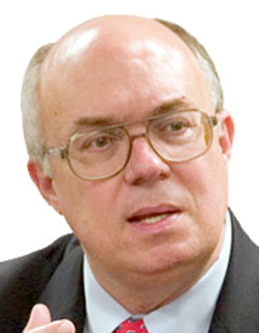 BY ELAINE GOODMAN
Daily Post Correspondent
Despite eviction bans enacted by the state, county and cities in response to the coronavirus crisis, agencies are seeing a flood of renters who are facing eviction and seeking help, a town-hall meeting participant said Sunday.
"Our agency alone has had eight times the number of people applying for April rent assistance," said a woman named Marie from Sunnyvale, during a coronavirus telephone town hall meeting hosted by Santa Clara County Supervisor Joe Simitian. Marie didn't say which agency she works for.
The Santa Clara County Board of Supervisors passed an emergency ban on evictions on March 24. The ban, which lasts through May 31, prohibits eviction for failure to pay rent for tenants who can show they've suffered a "substantial loss" due to COVID-19. The eviction ban applies to residents and small businesses, and includes cities within the county as well as unincorporated county areas.
Simitian said during the town hall meeting that the county now needs to ramp up its outreach to landlords and tenants.
"Your call underscores … how important it is to publicize the fact that that protection exists," Simitian told the caller.
In addition to the county's eviction ban, Gov. Gavin Newsom on March 27 issued an order banning evictions for nonpayment of rent through May 31. Tenants must say in writing that they can't pay their rent due to COVID-19. Some cities, including Palo Alto, have passed their own eviction bans.
Visiting the elderly
Another person who called in during the town hall meeting described a situation that many county residents may be facing. The caller, William from Los Gatos, said he wants to visit his 98-year-old mother who is on her own and needs help.
But William doesn't know if he might be harboring the coronavirus, even though he doesn't have any symptoms of the COVID-19 respiratory illness. When will testing be available for people without symptoms, he asked.
Dr. Sara Cody, the county's public health officer, said testing is currently reserved for people who are sick, due to testing shortages. Companies that stepped forward to provide testing services haven't been able to handle as many tests as expected, Cody said.
"Where we are with testing is not where we want to be," she said.
In addition to Cody, speakers at Simitian's town hall meeting included Congresswoman Anna Eshoo, D-Palo Alto; Dr. Yvonne Maldonado, chief of infection control at Stanford University; and Dr. Mark Adams, chief medical officer at El Camino Hospital.
Top concerns
Simitian asked town hall participants what their biggest worry is when it comes to the coronavirus. Fifty-four percent said their top concern was hospitals' ability to handle the crisis; 21% said they were most concerned about the elderly. For 20%, the impact of the coronavirus on the economy was the biggest fear, while 5% cited impacts on education.
Cody said the county has been working to slow the spread of COVID-19, giving hospitals more time to prepare for the outbreak. Santa Clara County and five other Bay area counties on March 16 ordered residents to stay home except for essential tasks such as buying groceries, or to go to work for an essential business.
"I am cautiously optimistic that the early actions that we took here in the Bay Area and the extreme measures that we have in place will help us avoid a worst case scenario," Cody said yesterday. "It does look like the outbreak is going more slowly as compared to other areas, but we are by no means out of the woods."
Still, Santa Clara County was one of only three counties in the state with more than 1,000 confirmed cases of coronavirus as of Sunday, according to the New York Times case tracker. The others are Los Angeles and San Diego counties.
As of yesterday, Santa Clara County had 1,207 confirmed cases of COVID-19 and 39 deaths, according to the county website. San Mateo County reported 555 total cases yesterday and 13 deaths.
Why are county's numbers higher?
When asked why Santa Clara County's case count was higher than elsewhere in the Bay area, Maldonado said the number of cases confirmed in a particular county depends in part on testing capacity. In addition, she noted that Santa Clara County's population is large compared to other Bay Area counties, and the number of cases relative to population is similar to that in some of the other counties.
Santa Clara County had about 60 cases per 100,000 residents as of Sunday. That's about the same as in San Francisco and lower than in San Mateo County, where there were 70 cases per 100,000 residents. Alameda County had 33 cases per 100,000 residents, and Contra Costa County had 31 cases per 100,000.
Simitian said he's planning at least two more telephone town hall meetings to discuss the coronavirus outbreak, including sessions on April 26 and May 17.