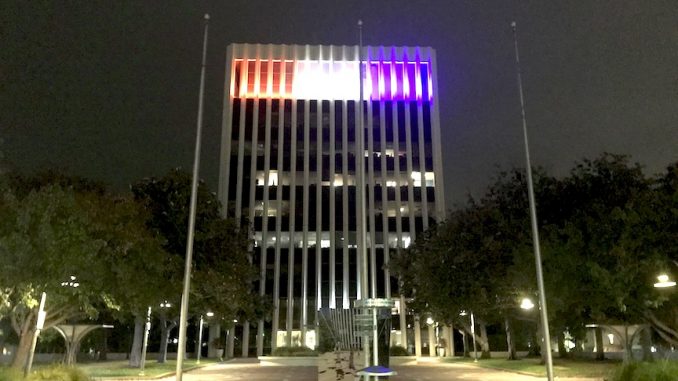 BY KYLE MARTIN
Daily Post Staff Writer
The lame-duck pro-housing majority on Palo Alto City Council will appoint new members to the Historic Resources Board and Planning and Transportation Commission before council switches to a slow-growth majority in January.
The council is currently led by a pro-housing and pro-growth majority in Mayor Adrian Fine, who decided not to run for re-election, Liz Kniss, who is leaving due to term limits, and Alison Cormack and Greg Tanaka.
These four voted last night to have council make appointments to the two boards rather than wait for the new council to take over.
Vice Mayor Tom DuBois wanted to wait for the new slow-growth council to be sworn-in before appointing any board members. That would enable his slow-growth colleagues to have the upper hand when deciding who to appoint to these boards.
Joining him in voting to wait until January were Eric Filseth and Lydia Kou.
"I just want to say I think we're being intellectually inconsistent by moving to rush the interviews onto the very last meeting of the year," DuBois said. "Just because we have the power to do something, doesn't make it right."
Filseth noted that the council received a letter from incoming Councilman Pat Burt, who is a former mayor, and Councilman Greer Stone, who asked that council put the appointments off until January.
"For many years, the PTC represented an approximate balance of perspectives about the pace and types of development in the community," the two wrote. "However, in more recent years, the commission has too often been more imbalanced and sharply divided in their views."
Burt and Stone want to make their own appointments said that if council makes "lame-duck appointments in their very final meeting, (that) will be seen as a transparently political, intended to further stack the PTC and undermine the incoming council. The result would be a less valued and less productive PTC."
But the four-member majority thought otherwise and decided to go ahead with interviews and appointments to the Planning and Transportation Commission as planned in December, and also passed a deadline extension for recruitment to the Historical Resources Board, which will delay that board's appointments until more applicants are found.
Kniss challenged DuBois and Filseth's sudden change of heart, pointing out they had voted to approve the ordinance which set interviews and appointments for this December.
"I hardly think this looks as though this is something we're altering in mid-month even. This is something that most of you voted for who were on the council in that period of time," Kniss said. "I would say, given that the ordinance is current right now, and it only has been current for less than five years, actually, that we vote against this and leave this as it is."
City Clerk Beth Minor said council will interview applicants on Thursday or next Wednesday in order for council to appoint new members on Dec. 14.