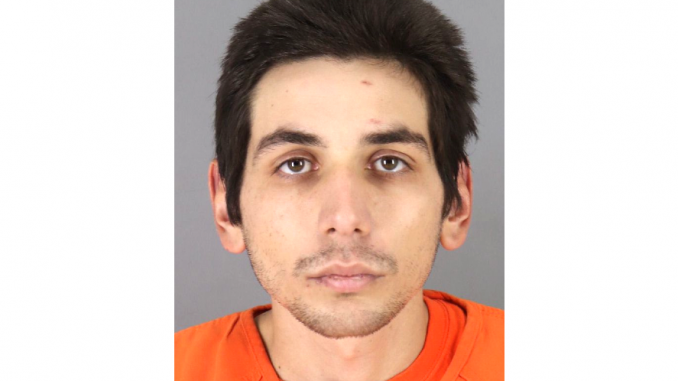 BY EMILY MIBACH
Daily Post Staff Writer
The man accused of killing Menlo Park resident Kathy Anderson pleaded innocent by reason of insanity today (Nov. 9), according to a prosecutor.
Francis Wolke, 38, of Cincinnati, Ohio, is accused of the Dec. 13, 2018 murder of Anderson at her Valparaiso Avenue home.
Today, Judge Stephanie Garratt appointed two doctors to examine Wolke to determine his frame of mind at the time when Anderson was murdered, Wagstaffe said.
Wolke's plea means that his trial, set to start Jan. 25, will have an additional phase where the jury will decide if Wolke was sane at the time of the crime.
Investigators have struggled to determine the motive for the murder of Anderson, an arborist who was found stabbed to death in her home at 925 Valparaiso Ave.
No relationship has been established between Anderson and Wolke, who had moved back to the Bay Area from Cincinnati a few days before the murder.
Wagstaffe said his team does not have any more information as to why Wolke attacked Anderson than they did "the day he was arrested."
Daniel Baggett, a former tenant and boyfriend of Anderson's, told the Post in 2018 that he decided to check on her on his way home from work when he discovered Wolke inside the house. Baggett said he found Wolke with blood on his clothes. He said Anderson was dead.
Baggett said he called 911 and held Wolke at knifepoint until police arrived. Police arrested Wolke on suspicion of first-degree murder.
Baggett told the 911 dispatcher over the phone that Wolke said he had "killed" a woman.
In a strange twist, after the murder, Baggett broke into Anderson's house to steal a potted plant and was later arrested for trespassing.
Wolke remains in jail in lieu of $10 million and will be back in court on Dec. 23.