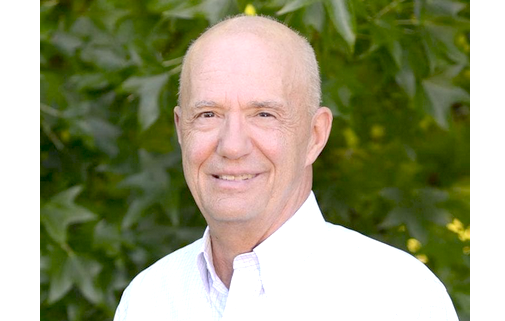 BY SARA TABIN
Daily Post Staff Writer
One of the seven Los Altos council candidates said he thinks police should be randomly stopping "suspicious vehicles" in town.
"I believe as well that spot checks are reasonable," said Parks and Recreation Commissioner Scott Spielman during a campaign forum on Wednesday. "I have been spot-checked before and it gives me comfort when police are out looking for suspicious vehicles. I think that's in itself a deterrent to crime as long as there is no discrimination, as long as people are treated fairly."
Spielman's comments came after a question about reducing burglaries during a candidate debate hosted by several groups, including the Los Altos Community Foundation and the Los Altos Women's Caucus. It was moderated by former Mountain View Mayor Mike Kasperzak.
Other responses from candidates to the policing question included Planning Commissioner Sally Meadows' suggestion that more residents use home security cameras since police can't be on every street and candidate Alex Rubashevsky's suggestion that the city put up more street lights.
Priorities of candidates
Candidates were asked about their most important issues.
Incumbent Lynette Lee Eng said she wants the city to have a good check on expenses and more budget reviews in light of the current economic situation.
Finance Commissioner Kuljeet Kalkat said the city council needs to work better as a team with city commissions and city administration. Spielman said he would help council meetings run more efficiently.
Rubashevsky said he wants a more business-friendly town. He also wants residents to have more freedom to renovate their own properties.
Meadows said she wants affordable housing projects to move through the city faster. She said city decisions should be consistent with state laws and city zoning to avoid lawsuits from developers.
Terri Couture said the city should make a list of the contact information for all residents with help from community groups so the city can inform every resident about what the city council is doing.
40 Main St. lawsuit
Parks and Recreation Commissioner Jonathan Weinberg said he wants to make sure the city complies with the law to avoid lawsuits like the one over a planned 66-foot building at 40 Main St.
A judge said the city broke three state laws and acted in "bad faith" when it denied an application for the apartment and office building proposed by Ted and Jerry Sorensen.
Weinberg said the current council has let city litigation costs triple while fighting cases where the city was in the wrong. He said he wants to make the city comply with the law.
The candidates got a few rounds of yes or no questions.
One question was whether housing should be a priority over preserving parks and green space. Only Weinberg answered yes.
Another was whether the city should keep downtown streets closed to cars so that restaurants can seat people outside. Everyone said the program should continue throughout the year.
Candidates were also asked about how they would work effectively with City Manager Chris Jordan.
Wienberg and Kalkat both said it is not appropriate for council members to criticize Jordan in public.
Kulkat said the current council has not done a good job setting goals for Jordan.
Spielman said he wants to build a relationship with Jordan through one-on-one meetings and reviews.