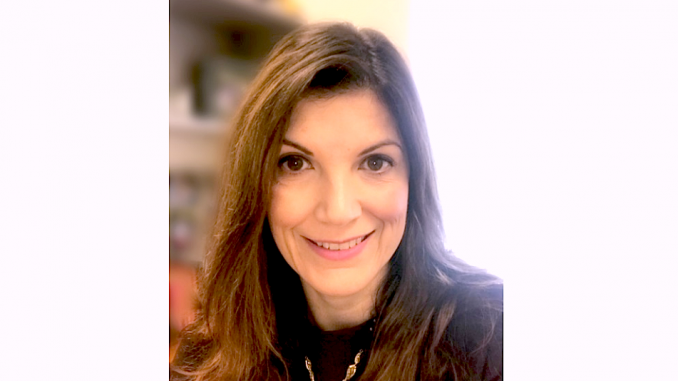 By the Daily Post staff
A former TV anchor and reporter who more recently has worked as a public relations officer for San Jose and Santa Clara has been hired as Mountain View's chief communications officer, the city announced today (Sept. 21).
Lenka Wright will serve as a face of the city government, speaking to reporters and putting out press releases, among other tasks.
Wright starts Oct. 5 and she'll make $199,903.60 a year.
She is currently is director of communications for Santa Clara, where she was paid $227,899 in 2019, according to the government salary website Transparent California.
From the 1990s until 2006, Wright worked in local TV news as a reporter and anchor. She was at Long Island, N.Y., station WLNY from 1995-97; KGWC-TV in Casper, Wyo., 1997-98; Florida's News Channel, 1998-99; KEVN-TV, Rapid City, S.D., 1999-2005, and KCEN-TV, Temple-Waco, Texas, 2005-06.
After her time in television, she served as chief communications officer for the city of Bellevue, Wash.; assistant director of communications and communications manager for San Jose; and communications and media relations manager for Abilene, Texas. She was also an adjunct professor for National University in La Jolla.
Wright holds a bachelor's degree in telecommunications and political science from Indiana University and a master's degree in communication arts with distinction from New York Institute of Technology.
A statement from the city said she will "manage the city's community and employee communications, including branding and marketing initiatives, the multilingual community outreach program, and media relations, as well as oversee emergency public information and crisis communications."
"Lenka is a wonderful match for our city as she has the passion and creative edge to strategically lead communications in a meaningful way for the public," said City Manager Kimbra McCarthy, who hired Wright. "The City Council and I have a shared vision of strengthening our community outreach programs, enhancing opportunities for civic engagement, and amplifying transparency and the city's brand to benefit all who live, work and play here. Lenka has the breadth of experience, savvy communications know-how and innovative drive to bring that vision to life."
Wright lives in San Jose with her husband, Dave, an airline pilot and Air Force reservist; their 11-year-old daughter; and two dogs.