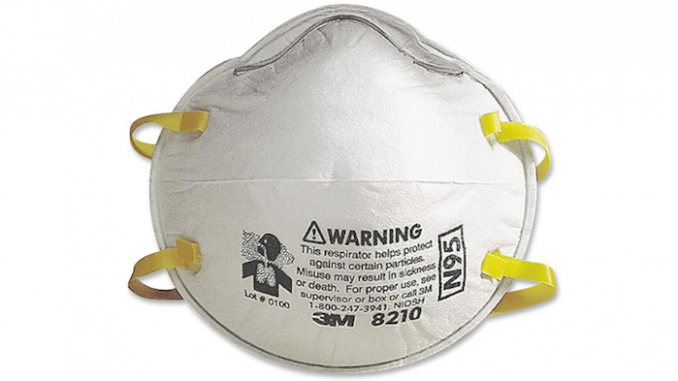 BY EMILY MIBACH
Daily Post Staff Writer
A week after San Mateo County officials approved fines for people caught not wearing a mask in public, Santa Clara County's Board of Supervisors tomorrow (Aug. 11), will consider the same thing.
And, like San Mateo County, Santa Clara County is considering fines for businesses who violate the county's health orders regarding COVID-19.
People without masks would be hit with fines of between $25 and $500, depending on if they have been fined previously and how much of a risk their behavior caused, according to the proposed law.
Businesses could be fined between $250 and $5,000, again depending on the severity of their violation and if the violation is in an attempt to increase the businesses' costs.
Businesses could be fined if they fail to report when an employee tests positive for the virus. County Counsel James Williams said several businesses have failed to make such reports. Failure to report hinders the county's ability to conduct contact tracing to isolate hot spots.
For businesses that get a ticket, they will be granted a grace period to show the county that the violation has been fixed, according to Williams' report.
The fines will mostly be issued by police, according to Williams' report.
The total number of positive cases has gone from 7,537 on July 13 to 10,767 yesterday, according to the county's COVID-19 data webpage.
The new fines must be passed with four of the five supervisors supporting it.
Ironically, back in April health officials in Santa Clara County were not sure whether masks should be required.
On April 3, the Centers for Disease Control and Prevention recommended that everyone should wear a cloth face covering in public.
Santa Clara County didn't come out with its recommendation for masks until April 17.
Last Tuesday, the San Mateo County Board of Supervisors approved fines for people who don't wear masks or follow other health orders.
In that county, individuals will get a $100 fine for their first violation, $200 for their second and $500 after that. While fines for businesses whose employees violate the health order would be stiffer — from $250 to $3,000.