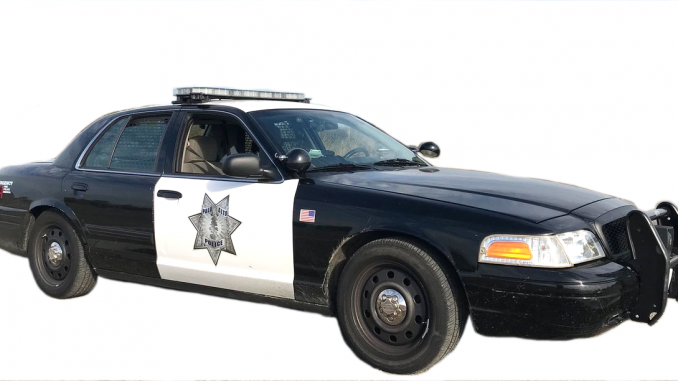 By the Daily Post staff
Two juveniles in a stolen vehicle burglarized a second vehicle and nearly ran over the victim as they were trying to flee the scene, Palo Alto police said.
Police arrested one suspect; the other remains at large.
On Wednesday (June 10) at 9:28 a.m., a man in the 4000 block of Second Street walked outside his home and found two young suspects rummaging around inside his vehicle, police said.
As the man approached the juveniles, they fled in a vehicle that had been stolen earlier that morning in Palo Alto.
The victim followed the suspects in his vehicle to the 2800 block of Bryant Street, where the road comes to a dead end.
The victim exited his vehicle and put his hands up in an attempt to stop the suspects. The suspects drove head on toward the victim and the victim had to dive out of the way to avoid being hit.
The victim received minor injuries and declined medical attention.
The juveniles hit the victim's vehicle and the collision disabled the suspect's vehicle, which rolled onto the curb.
Both juveniles got out of the vehicle and ran north on Bryant Street.
The victim caught up to the suspect who had been driving, forced him to the ground, and took his photograph. The suspect broke free and continued to run northbound on Bryant Street.
Police surrounded the area and found a juvenile who matched the suspect's description a short time later walking in the 100 block of Churchill Avenue.
Officers detained the suspect and found a stolen item in his backpack that came from the stolen vehicle the juvenile had been driving.
Police determined the vehicle he had been driving had been stolen earlier that morning in the 3900 block of Park Boulevard.
Officers contacted the victim in that case and returned the stolen item.
Police arrested and booked the 15-year-old suspect, who is from San Jose, into the Santa Clara County Juvenile Hall for assault with a deadly weapon, auto burglary, possession of a stolen vehicle, possession of stolen property (all felonies) and hit-and-run (misdemeanor).
The other male suspect remains unidentified and at large.
The victim described him as a Hispanic male juvenile, around 16-years-old, 5 feet 7 inches tall and weighing 150 pounds. He was wearing a dark jacket, blue jeans and a medical face mask.
Anyone with information about this incident is asked to call police at (650) 329-2413. Anonymous tips can be e-mailed to [email protected] or sent via text message or voicemail to (650) 383-8984.