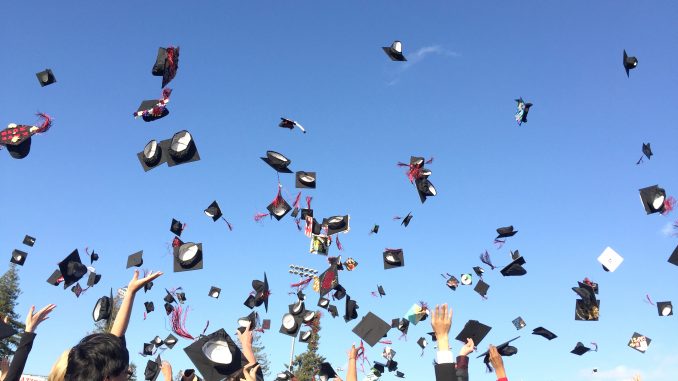 BY SARA TABIN
Daily Post Staff Writer
Graduation for high school seniors in Palo Alto will likely take place in December because of concerns about mass gatherings spreading the coronavirus, Superintendent Don Austin said at a webinar today (April 27).
The ceremony was originally scheduled for June.
Austin said letters went out to seniors today updating them on the graduation situation. He said the district has been conducting outreach to get the opinion of students and they overwhelmingly said they don't want a virtual graduation. He said this might not align with what parents want.
"Most importantly, we've got to remember that graduation for our seniors is for our seniors and because of that we listened to them," he said.
Austin said an in-person graduation is not legal for the foreseeable future because of the county's ban on large gatherings. He said some people suggested a drive-by graduation but that idea is unlawful under county rules.
He said the district has decided to delay graduation to December. No exact date has been chosen but he said they will try to pick a time when students are back from college. That is if students get to go to college at all.
Austin said it is not clear whether colleges will have students on campus this fall.
He said it is unclear whether Palo Alto schools will be able to return to meeting fully in person.
Austin said trying to teach 5-year-olds while making them stay six feet away from their friends and telling them not to touch things would be "craziness."
Right now the district is trying to balance public safety with providing a quality education for students. Austin said he can't say right now with a straight face that opening virtually will mean no educational loss.