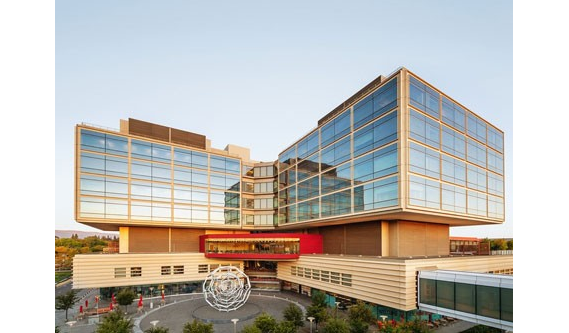 BY SARA TABIN
Daily Post Staff Writer
Workers at Stanford Healthcare, the nonprofit that includes Stanford Hopsital, are upset because amid the COVID-19 crisis, the organization is cutting some employees' hours and pay by 20%, but an official from the hospital says the cuts are needed.
Stanford Healthcare spokeswoman Julie Greicius said Stanford Healthcare has implemented a temporary reduction in hours for all employees.
"The current pandemic has affected many organizations globally, and we are no exception," she said in a statement. "This is a difficult but necessary decision to sustain the long-term health of the organization so we can continue to provide critical services to the community."
Hospitals are having money problems because most non-emergency medical procedures were halted under the state and county stay-at-home orders. Gov. Gavin Newsom announced on Wednesday that the state will allow hospitals to resume scheduling surgeries unrelated to the coronavirus pandemic.
Steve Trossman, a spokesman for the Service Employees International Union-United Healthcare Workers, said many union members are having their pay cut by 20%.
In an open letter to Stanford Health from SEIU-UHW, Stanford Health is accused of turning its back on front line workers.
"Your refusal to work collaboratively and negotiate is extremely disrespectful to all of us who have been coming to work every day, often without proper protection, putting our lives at risk to care for patients," reads the letter.
The letter says the across-the-board cuts will have different impacts on a CEO making $3 million than on a housecleaner making $60,000. The letter asks Stanford Healthcare to exempt employees who make less than $100,000 from the cuts.
According to documents Stanford Healthcare filed with the IRS to maintain its tax-exempt employees, CEO David Entwistle's total compensation was $2,780807 in 2017 not including a $3.5 million loan for housing.
Those same documents showed that Stanford Healthcare had annual revenues of $4.5 billion and expenses of $4.05 billion, leaving a margin of $455 million.
Greicius said the quality of health care Stanford provides will not suffer from the change.