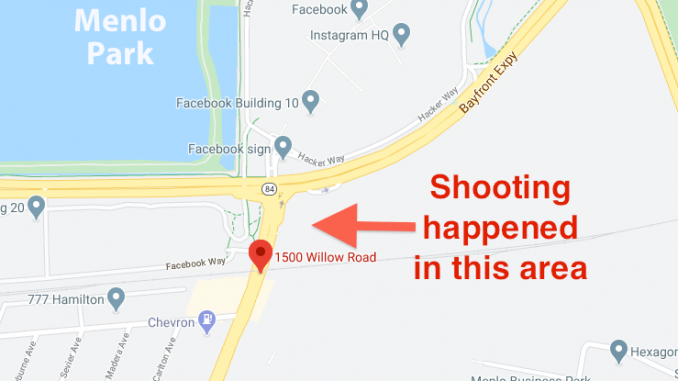 By the Daily Post staff
Menlo Park police responded to a shooting this morning (April 25) in which the victim survived but didn't want to tell officers who shot him.
At 11:12 a.m., police arrived in the 1500 block of Willow Road and found a 44-year-old man who was conscious, breathing and suffering from a gunshot wound to his abdomen. He was treated at the scene by Menlo Park Fire Protection District paramedics and rushed to the hospital.
"Officers attempted to obtain a statement from the victim but he was uncooperative and stated he did not know who shot him," police said in a statement.
Menlo Park police officers along with police from East Palo Alto and the CHP searched the area but weren't able to find the shooter. But they did identify the possible location of the shooting — a field off Bayfront Expressway.
While the victim says he doesn't know who shot him, police said they believe he did know the shooter.
"The victim was not forthcoming with information pertaining to the circumstances of the shooting," police said in a statement.
Any witnesses are asked to call police at (650) 330-6300. Anonymous tips can be reported at (650) 330-6395.