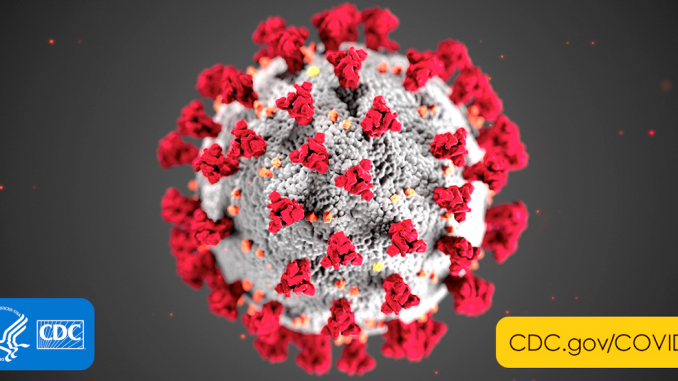 APRIL 3 — The city of Menlo Park has closed Bedwell Bayfront Park until further notice because people haven't been practicing social distancing. The closure includes the entire park, trails and parking lot, the city said.
The closure is a result of crowds estimated at twice the daily average gathering at the park despite social distancing orders in effect due to novel coronavirus emergency.
City officials said the gate to the Bedwell parking lot at 1600 Marsh Road would be locked and no vehicles would be allowed to enter.
"While many people are following the health officer's order, many more continue to ignore directives and put others at risk," the city said in an entry on its coronavirus update page.
Signs have been damaged, team sports have continued and complaints have risen, the entry continues. "Many community members have expressed their concerns about what they have experienced in our parks and public spaces. The city has responded by increasing signage and awareness campaigns, and closing additional recreation facilities."
Other city parks do remain open "to allow people space to walk, run or bike through pathways, while maintaining social distancing requirements."
APRIL 2 — Starting today, Menlo Park is moving to an online permit center to handle existing permit applications and ongoing projects while public facilities are closed due to the COVID-19 coronavirus pandemic.
City employees will be processing the applications already on file, and may be reaching out to people who submitted applications in January, February or March to ask them to resubmit electronically.
Some new applications for some discretionary permits like use or administrative permits are being accepted, but no new applications are being accepted for the time being for building or encroachment permits since all construction activity is suspended except for emergency requests that can be submitted for review.
The online permit center can be reached at https://aca-prod.accela.com/menlopark/Default.aspx and anyone with permit questions can also email permitteam@menlopark.org.
MARCH 31 — Health officers in six Bay Area counties today extended the stay-at-home order through May 3 to try to limit the spread of the COVID-19 coronavirus in the region. The extension matches the guidance from President Trump, who said on Sunday that the social distancing orders should continue through the month of April.
Like the previous local order, the new order requires people to stay at home except for doing essential activities, such as grocery shopping. The new order adds some clarifying language around essential business and activities, as well as some new directives, including:
Use of playgrounds, dog parks, public picnic areas, and similar recreational areas is prohibited. These areas must be closed to public use.
Use of shared public recreational facilities such as golf courses, tennis and basketball courts, pools, and rock walls is prohibited. These facilities must be closed for recreational use.
Sports requiring people to share a ball or other equipment must be limited to people in the same household
Requires essential businesses to develop a social distancing protocol before April 3
Most construction — residential and commercial — is prohibited
Funerals limited to no more than 10 people attending
Essential businesses expanded to include service providers that enable residential transactions (notaries, title companies, Realtors, etc.); funeral homes and cemeteries; moving companies, rental car companies and rideshare services that specifically enable essential activities
Essential businesses that continue to operate facilities must scale down operations to their essential component only
The previous county order, issued earlier this month, was set to expire on April 7. The new order will go into effect at 11:59 tonight.
In the Bay Area, there have been 7,414 cases and 149 deaths reported from COVID-19 as of Tuesday morning.
MARCH 27 — Menlo Park officials have expanded the list of city facilities they've closed to include all park restrooms, all public tennis courts and all public basketball courts.
City Manager Starla Jerome-Robinson asked that the community adhere to park and facility closures, all park rules, and be respectful of other park visitors by practicing social distancing. People are asked to refrain from direct contact with people or objects in public places.
Menlo officials are joining San Mateo County Parks and California State Parks in emphasizing residents stay closer to home when using their local parks and trails and to avoid driving to other neighborhoods.
Go here for more information on the closures in Menlo Park.
MARCH 25 — Half Moon Bay and Pacifica today have closed their parking lots to beaches after officials saw large crowds there after Gov. Gavin Newsom's stay-at-home order went into effect last week.
The concern was that beachgoers weren't practicing social distancing in which people are to keep six feet away from one another.
In Half Moon Bay, the parking lots at Poplar Beach, Redondo Beach and Miramontes Point Road will be shuttered today.
In Pacifica, both the north and south lots of Pacifica State Beach (Linda Mar Beach), lots surrounding the Pacifica Community Center, north and south lots of Rockaway Beach, the council chambers lot on Beach Boulevard and the parking south of that lot, and the fisherman's lot in the 800 block of Palmetto Avenue will be closed.
On Tuesday, the following state beach parking lots were closed: Gray Whale Cove State Beach; Half Moon Bay State Beach; Montara State Beach; Pescadero State Beach; Pigeon Point Lighthouse; Pomponio State Beach; San Gregorio State Beach and Bean Hollow State Beach.
MARCH 24 — The number killed by the coronavirus COVID-19 increased to 16 today in Santa Clara County, officials said this afternoon.
The total number of infections in the county stands at 375, with 125 of those hospitalized.
On Monday, there had been 13 deaths and 321 cases in the county.
County Executive Jeff Smith estimated that up to 10,000 people in the county could be infected, and mentioned that the county believes many more individuals that are not presently sick could be infected.
The county also said that as of Monday, it had tested just 647 individuals in its public health labs. The county is also only presently capable of running a maximum of 100 tests per day without commercial lab help.
— From staff and wire reports