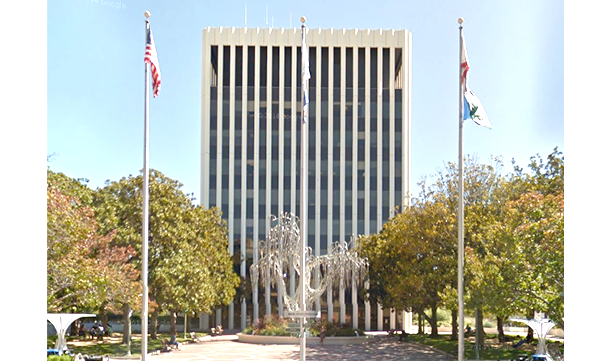 This story was printed in Friday morning's Daily Post. Most of the local news stories the Post covers are only available in the Post's print edition. Pick up a copy at 1,000 Mid-Peninsula locations.
BY SARA TABIN
Daily Post Staff Writer
The city of Palo Alto might lose over $23 million over the next three months because of the business downturn associated with the COVID-19 outbreak.
City Manager Ed Shikada outlined the city's financial issues in a memo to city council released Thursday.
He said the city will lose money because of a decrease in tax revenue and an increase in emergency spending.
"Here in Palo Alto, we have seen retail stores and many hotels and restaurants close their doors completely," wrote Shikada. "We have also seen our daytime population drop as workers and visitors shelter-in-place, telework, and limit their movements to slow the spread of the virus. The impacts have been stark and immediate."
Shikada said the city might lose over $15 million in expected tax revenue this fiscal year because of reduced sales and hotel occupancy and over $8 million in program revenues because of permits and classes that have been canceled. The city's fiscal year ends on June 30.
Palo Alto's current general operating budget is $230 million not including city-owned utilities.
Hotel occupancy will probably be below 10% because people have been ordered to stay home, according to the memo. Downtown retail stores are closed as are many restaurants.
City employees exposed to virus

Shikada said the city is still paying its employees which means it is losing money while not getting revenue. He did not respond to an email from the Post asking whether the city will have to lay off workers.
He said there will be more costs that haven't been finalized yet for emergency expenses like temporary lodging for city workers that were exposed to the virus and extra protective equipment. Some of those costs might be reimbursed by the federal government.
Palo Alto currently has a $44.5 million General Fund Budget Stabilization Reserve. Shikada said he will suggest budget changes to council to prevent that money from being depleted.
Shikada said the long term financial outlook of Palo Alto depends on how quickly the virus is vanquished and the economy recovers. He said some experts are predicting that things will bounce back by the end of 2020 while others think it will take years for things to get back on track.
Based on previous recessions, Shikada predicted decreased revenue for the next few years.