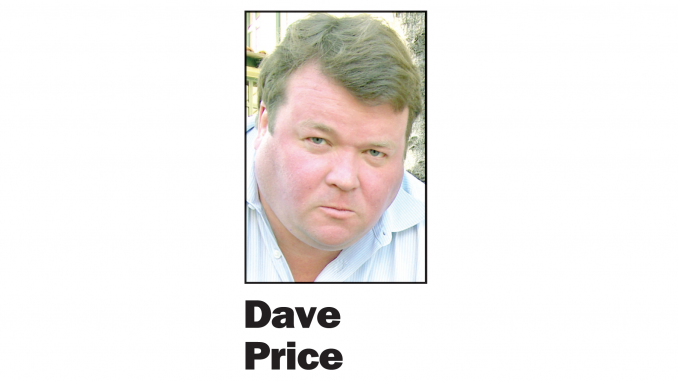 OPINION
BY DAVE PRICE
Daily Post Editor
It's becoming evident that Palo Alto officials won't be able to make a good decision on the future of the rail crossings by a self-imposed April deadline.
After years of committee hearings, big questions remain about the bridges over or under the tracks, called grade separations. The citizens committee charged with narrowing down these options is still mired in questions about the process it should use. That should have been cleared up long ago.
When this committee makes its recommendation, City Council will probably ignore it and start the decision-making process over again. It's done that with other citizens committees in the past.
Seizing properties
When this gets back to council, everything will be up for grabs. Remember how council declared it won't seize any homes or private property to build these crossings? I doubt that decision will hold. If the choice is between saving private property or allowing traffic on Alma Street for the three years of construction, what do you think council would do?
So that gets me back to the calendar. What is the rush to get this done?
The first reason was high-speed rail. We were told that soon sophisticated blue and yellow trains would be flying up and down the Peninsula, and we had to be ready. But high-speed rail has been scaled back to one small "rump railroad" between Merced to Bakersfield. It will be decades before a high-speed rail train gets here.
The other reason? Caltrain was going to increase the frequency of its trains once it converted its system from diesel to electric. But for most of this year, Caltrain's ridership figures have been headed downhill, raising questions about whether the demand for Caltrain exists. When will electrification start?
Caltrain isn't good at meeting deadlines. Look at how many deadlines Caltrain has blown for installing Positive Train Control, a federally-mandated safety system. If Caltrain misses deadlines on making life-or-death improvements, they're not going to be hustling to get electrification done.
In addition, is there any chance the council in just a few meetings will come up with a tax proposal that voters will support?
In 2009, council tried to get Palo Altans to pass a business tax.
One councilman went to the Chamber of Commerce's government committee that spring and told them it would be useless to fight it because residents would support a tax on businesses. The implication was that the city's liberal residents were anti-business. This statement sent the then-chairman of the chamber into a tizzy, and he couldn't decide for months whether to mount a campaign to fight the business tax or cave to the city.
But residents saw the tax for what it was — a thrown-together mishmosh of bad ideas that would disproportionately punish mom-and-pop businesses, it failed, 43% to 57%.
History repeats itself
Council is going down the same path as 2009. The idea that has emerged from a council committee is that every business would be taxed based on the number of employees, and a small mom-and-pop sandwich shop would pay the same per employee rate as Tesla, HP Inc. or Palantir.
If council had a sense of fairness, it would apply the tax only to companies with 50 or more employees, the way Obamacare works. There's no point in hitting small businesses that are struggling already.
I have a sense that the council members themselves are thinking this tax is a loser. At a committee meeting earlier this month, there was talk of using the tax to fund both grade separations and housing. Why? Adding housing will attract more votes.
Before it's over with, council might include something in the tax measure's language about banning e-cigarettes and promoting "safe routes to schools."
The other reason this might fail is that the ballot this November will be crowded with tax issues. Among them will be both a parcel tax and bond issue from the Foothill-De Anza Community College District and the Carl Guardino's 1% sales tax for all nine Bay Area counties to fund mass transit projects.
Many other taxes and bonds will be on the same ballot. Pollsters feel that voters are more likely to approve taxes in presidential elections. But there is a point where tax fatigue sets in and a voter decides not to approve everything.
The smart move is to delay the rail crossing business tax until 2022 and take the time to put together a thoughtful plan that will pass.
Editor Dave Price's column appears on Mondays. His email address is price@padailypost.com.