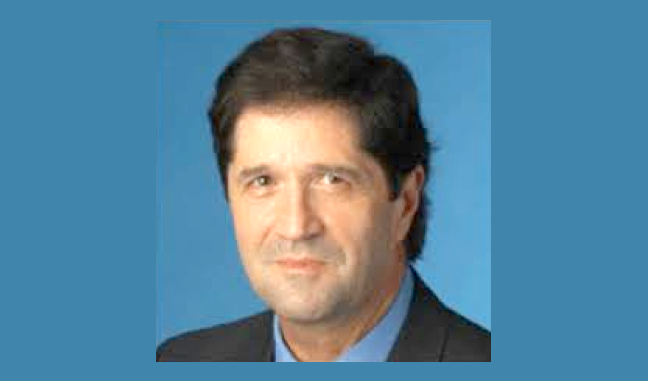 BY SARA TABIN
Daily Post Staff Writer
Stanford Medical School has terminated a professor of cardiovascular medicine after an investigation prompted by a complaint, a school spokeswoman told the Post.
John Giacomini also lost his job as chief of cardiology at the Veterans Affairs Palo Alto Health Care System.
However, he has landed a new job at Sequoia Hospital in Redwood City.
The medical school, in a statement to the Post about Giacomini, didn't disclose the nature of the complaint that led to the investigation.
"Upon learning of the complaint against Dr. Giacomini in June 2018, Stanford placed him on leave and relieved him of any responsibilities at the university," spokeswoman Julie Greicius said in a statement. "As a result of the investigation's findings, Dr. Giacomini was given the notice necessary to terminate his contract. During that period, he chose to retire. Dr. Giacomini did not resume any of his responsibilities at Stanford after being placed on leave in June 2018, and is no longer a Stanford faculty member."
A reporter from the Post went to Giacomini's Atherton home on Monday (Aug. 26) to seek comment on his termination. Giacomini said he was not interested in "solicitations" and shut the door.
Dropped by the VA
The VA Palo Alto Health Care System confirmed he is no longer an employee, but said in a statement that the VA can not discuss details of his departure without a signed release from Giacomini.
The VA also sent this statement to the Post in response to its questions about Giacomini: "All Department of Veterans Affairs employees are responsible for maintaining the highest standards of professionalism and conduct at all times."
Will speak at Sequoia conference
After leaving Stanford and the VA, he is working at Sequoia Hospital in Redwood City. In fact, he is a featured speaker at Sequoia's Heart and Vascular Institute's symposium at the Ritz-Carlton Hotel in Half Moon Bay on Sept. 21. His topic: Valve replacement devices.
When the Post asked Sequoia officials if they knew about his firing by Stanford, they issued a statement saying they were looking into it.
Giacomini, 71, graduated Baylor College of Medicine in 1973 and completed a fellowship at Stanford in 1978.