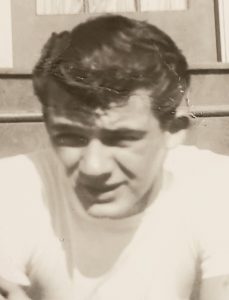 February 17, 1937 – April 10, 2019
At age 82, Robert Oakley of Palo Alto left us after a long and debilitating illness.
In 1954 Bob graduated from Palo Alto High School, the next week he began a 45 year career with Hewlett Packard; starting as an Apprentice Tool & Die Maker, then retiring as a Mechanical Engineer. In 1955, he married his true love Doloris Perrin.
They raised their three children in Palo Alto, along with cats, dogs, chickens, rabbits, and a pony, named Jet.
He loved listening to music, especially jazz, enjoying many concerts. He loved to be outdoors, whether it was at home, skiing, camping in the redwoods, the California coast, deserts of the south west; or vacationing in Mexico & Central America. He loved to make us laugh with his dry, sometimes corny sense of humor and imaginative stories.
His grandkids were his best audience, and his greatest joy. Bob leaves behind by his Wife of 63 years, Doloris J Oakley, Daughters; Leann Sehon and Dianne & (Scott) Skogerboe, Son; David & (Sarah) Oakley; Grandsons; Jared Corona, Justin & (Destiny) Sehon, Matthew Sehon, Benjamin Oakley, Granddaughter Ava Oakley, Step-grandsons;
David & (Michele) Skogerboe, and Paul & (Rachel) Skogerboe; and his dear friends, who never failed to visit when he was ailing.
– Bob is in our hearts today and will remain there always –