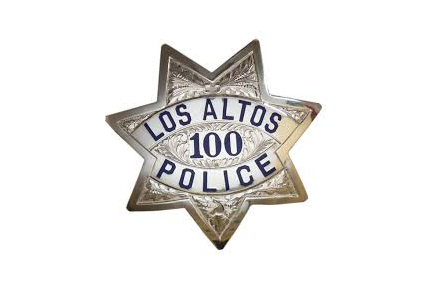 BY EMILY MIBACH
Daily Post Staff Writer
A Los Altos police officer who was investigating a drug related crime was taken to a hospital yesterday (Monday, Aug. 12) after being exposed to fentanyl.
Three officers yesterday morning at 9:20 a.m. were investigating items confiscated from an arrestee when they came into contact with the powerful synthetic narcotic, according to Sgt. Michael Taylor.
Information about the arrest leading to the fentanyl seizure wasn't available.
This was the first time officers have had to deal with fentanyl, Taylor said.
"Unfortunately fentanyl is starting to pop up around here," Taylor said. "And it is scary when it does pop up."
Los Altos officers have Narcan, an antidote to fentanyl overdoses. However, Narcan was not used in this instance since the officer's illness did not rise to the level of an overdose. She was only taken to the hospital as a precaution, according to a statement from the police.
People who are exposed to the drug can experience slowed breathing, reduced blood pressure and fainting, according to the Santa Clara County Fire Department, which responded to the incident.
Taylor said the officer taken to the hospital is doing fine after being evaluated.
Hazmat teams quarantined the area in the police department the exposure occurred in and made sure the area was safe.