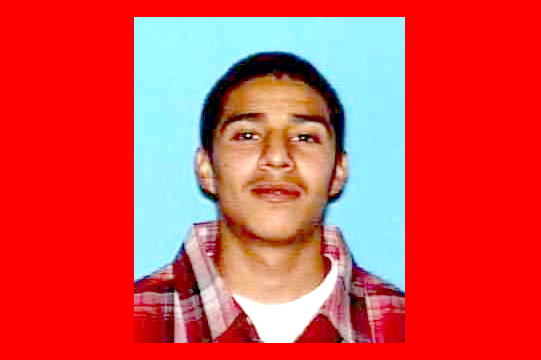 By the Daily Post staff
A Norteno gang member who is connected with the 2011 drive-by shooting murder of 19-year-old Catherine Fisher of Menlo Park has been extradited from Mexico to Colorado, where he will face charges for a murder there.
Jaime Cardenas, 27, formerly of East Palo Alto, arrived last week at the jail in Grand Junction, a city of about 60,000 people on the far western side of Colorado near the Utah border.
Cardenas and three other men are accused in the July 16, 2011, murder of a 31-year-old man outside a Taco Bell in Grand Junction in what prosecutors there said was a gang-related "trophy killing." Two other people were wounded in the melee. Police say they have also linked all four to two armed robberies and a burglary in Grand Junction earlier that day.
Cardenas fled to Mexico, where he was convicted of a crime there. Authorities in Grand Junction learned that Cardenas was serving time in Mexico, and they arranged to have him extradited to Colorado, according to the Grand Junction Daily Sentinel.
Colorado authorities will try Cardenas for the murder there and then he will return to San Mateo County to face charges in the Fisher killing. San Mateo County District Attorney Steve Wagstaffe said yesterday he doesn't expect that his office will be able to prosecute Cardenas until next year at the earliest.
Three days before the Colorado murder, Cardenas and two other men allegedly drove up to a Chevy Tahoe parked in East Palo Alto and opened fire, killing Fisher, who was seated inside the SUV.
Wagstaffe said it's believed that one of Fisher's friends was the intended target.
Fisher, 19, was attending CSU-East Bay and taught gymnastics at the Arrillaga Family Gym in Menlo Park. In 2013, a plaque honoring her was installed at the center.
Cardenas is one of three men accused in Fisher's murder. One of his alleged cohorts, Christian Fuentes, 28, is facing murder charges in San Mateo County Superior Court. Fuentes' attorney yesterday continued a court hearing until Aug. 27 in order to find out if Fuentes has made any statements to police about the Fisher case, Wagstaffe said.
One other suspected accomplice in the Fisher murder, Fidel Silva Jr., 27, is still at large.