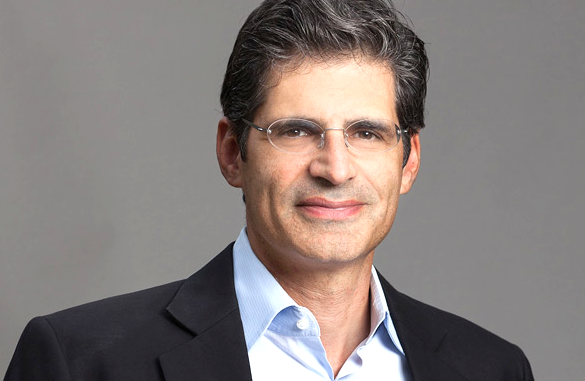 By the Daily Post staff
Josh Becker of Menlo Park, one of four candidates running for the state Senate seat being vacated by Jerry Hill, has landed perhaps the biggest endorsement he could get in this race — that of Gov. Gavin Newsom.
An official announcement was planned for Monday, but when the Post heard the rumor about the endorsement tonight, a reporter called Becker, who confirmed the news.
Becker said he has had a working relationship with Newsom going back about 20 years when the governor was a San Francisco supervisor representing the Marina District and Pacific Heights. They worked together on the Full Circle Fund, a nonprofit Becker created that brings together the public, private and nonprofit sectors in philanthropic endeavors such as improving services to the homeless.
"Josh is a longtime, dedicated community leader and I look forward to continuing to work with him on the key issues of education, housing, transportation and the environment," Newsom said, according to a statement released tonight by the Becker campaign. "Josh Becker has earned my confidence and endorsement."
Newsom is popular in the district, and his endorsement is a "distinguisher" for voters who might not know a lot about the four candidates, said political consultant Ed McGovern, who is working on Becker's campaign.
The other candidates in the race are Burlingame City Councilman Michael Brownrigg, Redwood City Councilwoman Shelly Masur and Millbrae Councilwoman Anne Oliva, all Democrats. The top two vote-getters in the March primary will go onto the November 2020 general election.
Jerry Hill is leaving the senate due to term limits.
The state Senate district spans from South San Francisco to Sunnyvale.
Becker is a former venture capitalist and former CEO of Lex Machina, an analytics firm specializing in legal data.
He ran for the state Assembly in 2010 but lost to Rich Gordon. In 2016, he started a campaign to run for the Assembly again, but withdrew due to a family medical emergency.
Only a fraction of the local news stories covered by the Daily Post appear on this website. To get all the local news, including many stories you can't find online, pick up the Post every morning at 1,000 Mid-Peninsula locations.