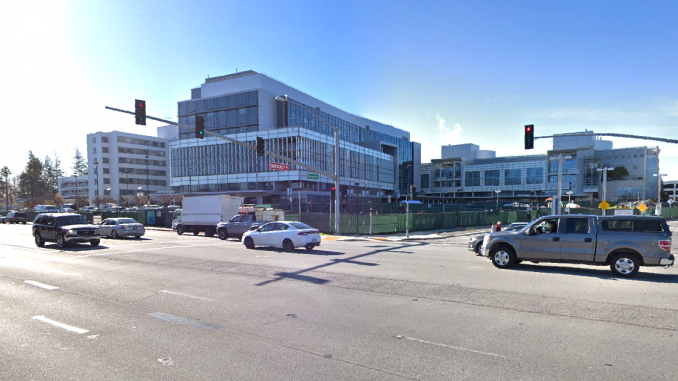 BY ALLISON LEVITSKY
Daily Post Staff Writer
Mountain View City Council has been briefed on the $1 million claim that a paramedic forced a 5-year-old's leggings off at home to examine her body for signs of sexual abuse, likely violating Santa Clara County protocol.
The council discussed the Lother family's claim in closed session on March 19, Assistant City Attorney Nicole Wright told the Post yesterday.
The city's legal secretary, Lynette King, told the Post on Monday afternoon that the city had not responded to the claim or taken any formal action in relation to it.
Police Chief Max Bosel hasn't returned the Post's requests for comment, and police spokeswoman Katie Nelson has said that Channel 7's original report on the claim didn't "give a full picture of the investigation."
The Lothers filed the claim on Feb. 11, two weeks after three police officers, a paramedic and a county social worker had come to their house and questioned each family member about suspected child abuse involving 5-year-old Madeleine Lother.
Madeleine's teacher had initiated the Child Protective Services investigation after she heard Madeleine say at school that she was no longer bleeding from her vagina, which the Lothers say was referring to an injury she suffered when she slid down a rope at the Sky High Sports trampoline park.
The Lothers' attorney Bob Powell told the Post that the teacher also reported hearing Madeleine saying something about "Daddy touching her private parts," a comment that Powell doubts.
Each member of the family, including Madeleine, told police that she had been injured at the trampoline park sliding down a rope, Powell said.
Police declined Madeleine's mother's offer to put them in contact with the friend's mother who had witnessed the rope injury. Instead, police called in a female paramedic to examine Madeleine's body at home, despite her parents' objections, Powell said.
Officers said something to the effect of "you're going to let this happen here, or CPS has the right to take this child to the hospital for an inspection by a doctor," according to Powell.
The paramedic had Madeleine's father, Doug Lother, hold his daughter down as she pulled the girl's leggings off despite her resistance. Lother was also asked to use his cellphone as a flashlight for the at-home exam.
The county's Child Abuse Protocol for Law Enforcement states that child sexual assault investigations are to take place at the Santa Clara Valley Medical Center.