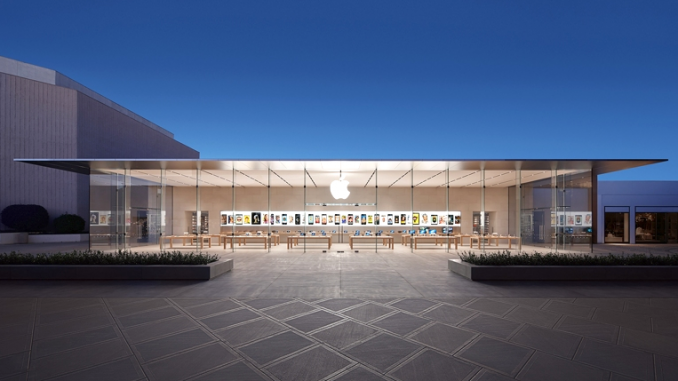 By the Daily Post staff
A man has been arrested on suspicion of stealing $3,555 worth of electronics from the Apple store at Stanford Shopping Center after a store employee recognized him at the University Avenue bus station, Palo Alto police said yesterday.
Randy Gauthier, 33, of San Francisco, was arrested on suspicion of organized retail theft and resisting police around 4:44 p.m. Wednesday (May 22), according to Sgt. Adrienne Moore.
Gauthier allegedly stole headphones, speakers, AirPods and a black HomePod speaker worth a total of $2,000 around 5:20 p.m. on Tuesday (May 21).
Then, at 3:57 p.m. Wednesday (May 22), Gauthier allegedly returned to the store and stole $1,555 worth of headphones and speakers.
About 45 minutes later, an Apple employee called police from the bus station at 95 University Ave. because she saw Gauthier there and recognized him from both thefts. Gauthier allegedly ran away from police, but officers chased him and pulled him to the ground.
Gauthier is being held in lieu of $41,000 bail at the Elmwood Correctional Facility in Milpitas. He is scheduled to appear in court Friday afternoon.