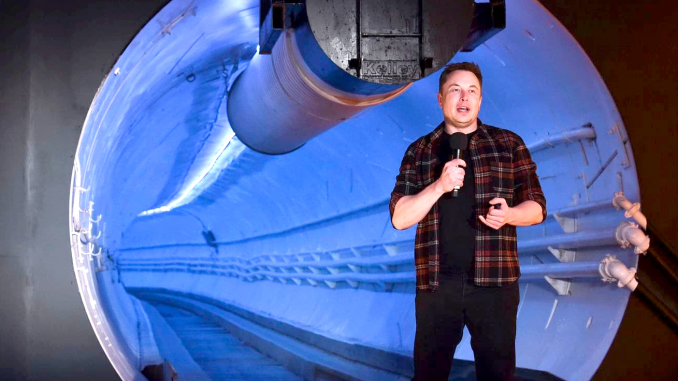 This was originally printed in the Daily Post on Dec. 23, 2018.
BY EMILY MIBACH
Daily Post Staff Writer
Elon Musk, who once lived in Palo Alto and put his electric car company's headquarters here, isn't interested in digging a tunnel for trains in the city.
That's according to Councilman Greg Scharff, who along with councilman Adrian Fine, reached out to Musk's Boring Company in May to see if they would be interested in boring a 4-mile-long tunnel underneath the city for Caltrain.
Residents have long been pining for a tunnel, but the roadblock has been the cost — an estimated $4 billion. Musk, who unveiled a prototype 1-mile long tunnel in Hawthorne on Tuesday night (Dec. 18, 2018), has said he can dig tunnels for a fraction of the current cost.
The city is interested in a tunnel in order to separate the tracks from the streets at Charleston Road, Meadow Drive, Palo Alto Avenue and Churchill Avenue.
When Scharff inquired with the Boring Company if they would be interested in building Palo Alto's tunnel, he was told that right now the company is focused on making tunnels for their "pod cars."
Some of those pod cars were on display in Hawthorne on Tuesday when he unveiled his 1-mile-long tunnel. However, a Tesla was put in the tunnel during the demonstration.
He said his tunnels would be an "underground highway rather than a subway."
Scharff said he also invited the Boring Company to talk to council or the Association of Bay Area Governments or ABAG. He's vice president of ABAG.
However, at the time, he was told that the company was focusing on Southern California, and once it had completed a "good demo project," as Scharff put it, they would be more interested in working with northern California cities.