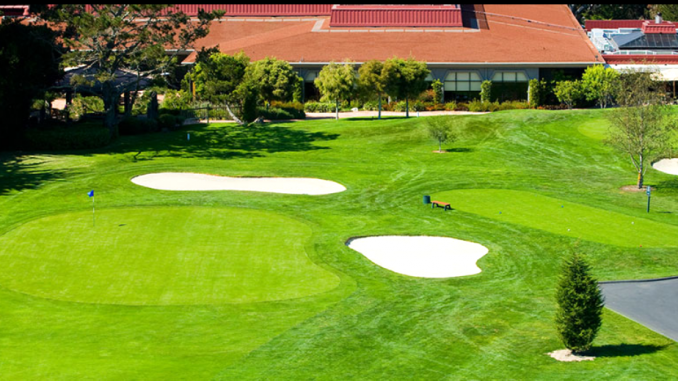 BY EMILY MIBACH
Daily Post Staff Writer
A labor boycott almost spoiled the plans of elected officials in San Mateo County to spend a weekend at a Monterey hotel and golf course.
Every spring, city and county government officials travel to the Hyatt Regency Monterey Hotel and Spa on the Del Monte Golf Course for the Progress Seminar, a series of seminars and dinners. Some officials pay their way but the local governments pay for others. The event has drawn about 300 elected officials and government employees in previous years.
But this year, the Hyatt Regency Monterey was put on the boycott list of the Monterey/Santa Cruz Counties Building and Construction Trades Council. The hotel got into trouble with labor by approaching nonunion contractors to see if they could do work at the hotel for less than the unionized workers.
The boycott created a dilemma for officials who get help from unions to get elected. Attending the conference would be essentially like crossing a picket line, something unions strongly oppose.
But last night (Monday, March 25) at 8:53, the Redwood City and San Mateo County Chamber of Commerce sent out an email saying they had received a reprieve from the building and trades union in Monterey. The union agreed to lift the boycott for the conference, which will run from Friday, April 5, to Sunday, April 7.
The chamber refused to answer questions yesterday about how many people canceled their tickets and how many were still going to attend.
Like a picket line
San Mateo City Councilman Rick Bonilla, who is a retired union worker, said yesterday, while the boycott was still on, that he would not be attending the conference, making the point that going to a boycotted establishment is crossing a picket line.
"I wish this hotel was more thoughtful," Bonilla said. "They kind of blew it. It's really an informative and enjoyable weekend, so I'll miss it this year, but I won't be attending."
Burlingame councilman Michael Brownrigg is not attending the conference either. Brownrigg made other plans for that weekend because he wasn't sure earlier in the day if the seminar would be postponed until the labor dispute was figured out.
Similar situation years ago
Bonilla pointed out that some 29 years ago, the county decided to move the seminar from a Doubletree Hotel in Monterey to the Hyatt. The conference was moved because the Doubletree's employees were not protected by a collective bargaining agreement, according to Buckmaster.
The Hyatt offers a golf course, two restaurants, full-service spa, tennis and an outdoor spa.
The conference registration is $725. Two nights at the hotel at the conference rate is $662.20.
The chamber's CEO, Amy Buckmaster, did not return calls from the Post, which was seeking an interview. She communicated through an email.