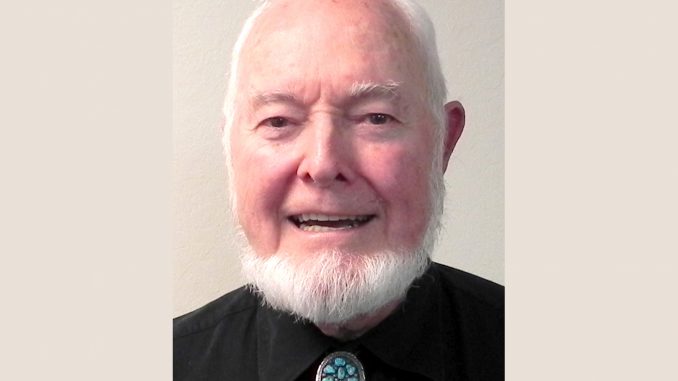 BY JEN NOWELL
Daily Post Correspondent
The Redwood City School District is asking voters this November to approve a $149 parcel tax to help its schools, but an opponent is questioning the need for the money given that the district just closed four schools.
Measure H, which needs at least 66.7% of the votes to pass, would be in place for 12 years, raising an estimated $3.4 million dollars per year. If approved, this would be the district's second parcel tax. In 2016, voters approved an $85-per-parcel tax that brings in about $1.9 million a year.
"The district closed four campuses in response to a drastic decline in enrollment," wrote Jack Hickey in his argument opposing the parcel tax. "The economies from those closures should have balanced their budget."
Last November, the school board decided to close four schools — Fair Oaks Elementary School, Orion Alternative Elementary School, Adelante Selby Spanish Immersion School and Hawes Elementary School — due to shrinking enrollment.
The district has lost about 1,500 students in six years. Those students have either switched to charter schools or left the area, causing the district to lose money. The school district receives money from the state based on the number of students enrolled and how many show up to class.
According to the ballot measure, the district plans to use the funds from the tax "to attract and retain highly-qualified teachers; support quality reading and writing programs; maintain science, technology, engineering and math instruction; and reduce class sizes in kindergarten and first grade."
Job benefits for teachers
Hickey addressed the need for teachers, writing, "The district and others like it should offer teachers, who have difficulty finding affordable living quarters, increased current income in exchange for concessions in their platinum retirement benefits."
In a rebuttal to Hickey's argument against the measure, the proponents of the parcel tax argue Measure H provides a dedicated source of funding the state can't touch.
"The lone author of the argument against Measure H routinely opposes local education funding measures regardless of need," proponents said. "This ideologue is not invested in our school or our students' future."
This rebuttal was signed by Rick Hunter, CPA; Jennifer Overbey, a teacher at Clifford Elementary; Redwood City Councilwoman Giselle Hale; Ann Hynecek, founder of Redwood City Parents for Better Education Funding; and Veronica Escamez, founder of the Redwood City nonprofit Casa Circle Cultural.
In an argument in favor of the tax measure, proponents wrote that Redwood City School District's elementary and middle schools are among the lowest funded in San Mateo County.
The argument was signed by former Redwood City Mayor Jeff Ira; resident Brenton Britschgi; Sarah LaTorra, parent of a Clifford student; teacher Rita Melton; and Amy Buckmaster; president and CEO of the Redwood City Chamber of Commerce.
'We can't rely on the state'
"We can't rely on the state to ensure our children have access to the same quality of education as in neighboring communities," they said. "Our kids deserve better."
Earlier this year, the school district had Burlingame-based pollster Godbe Research conduct a poll in which 72% of respondents said they would approve an $85 or $149 parcel tax.