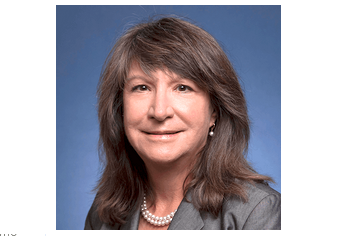 BY EMILY MIBACH
Daily Post Staff Writer
A familiar face has been selected to be the new city manager for Menlo Park, Starla Jerome-Robinson.
Jerome-Robinson comes on board while the city is in early stages of negotiating with Facebook over its 1.75 million-square-foot Willow Village, which will be half the size of Stanford's proposed expansion.
The city council announced Thursday that Jerome-Robinson will become the city's permanent manager. She has been serving as interim since November when former City Manager Alex McIntyre left for the same position in Ventura.
Prior to becoming interim city manager, Jerome-Robinson worked for Menlo Park as assistant city manager from 2008 to 2015. In 2015, Jerome-Robinson retired from the city, but will have to effectively "un-retire," she said.
Mayor Ray Mueller explained that with Jerome-Robinson "un-retiring," she will not be drawing a salary and her pension at the same time.
Jerome-Robinson will receive a base salary of $245,000. She will also receive a $5,668 auto allowance and $2,500 health reimbursement.
Jerome-Robinson will also be eligible for up to a $14,000 bonus at the end of the first year of her contract. She will also be eligible for a raise for the second year of her contract.
Less expensive than McIntyre
Jerome-Robinson's pay will save the city some $15,000 according to a report from Administrative Services Director Lenka Diaz. This is because McIntyre had a housing allowance and deferred compensation plan, sometimes referred to as a second pension. Jerome-Robinson already lives in Menlo Park, and is not receiving a deferred compensation plan.
The city is also saving money in not going forward with the search for an outside city manager. The council was part of the way through putting together the traits they'd like to see in a new city manager, and realized that Jerome-Robinson had all of the traits that they wanted, said Mueller.
"At the end of the day when we looked at it, we knew we had the candidate we wanted," Mueller said.
This was Jerome-Robinson's second attempt to become city manager. She applied for the job in 2012 but McIntyre got the job.
"I'm honored to have been selected by the City Council to become Menlo Park's next city manager," Jerome-Robinson said. "I am excited for the opportunity to lead this organization comprised of very talented and hardworking employees who are committed to making Menlo Park a great place to live, work and play."
Previously Atherton's finance director
Prior to her last stint in Menlo Park, Jerome-Robinson was the assistant city manager in Los Altos from 1999 to 2008 and finance director for Atherton from 1996 to 1999.
When Jerome-Robinson left Atherton in July 1999, she was paid $27,046 by the town government, according to the Daily News archives. Then city manager Don Guluzzy said that $18,236 of the money was for two raises he had granted but she never received. The rest — $8,810 — was for unused vacation.
Jerome-Robinson's time as Menlo Park's City Manager will begin on April 1. Her contract will be voted on at council's Tuesday council meeting.