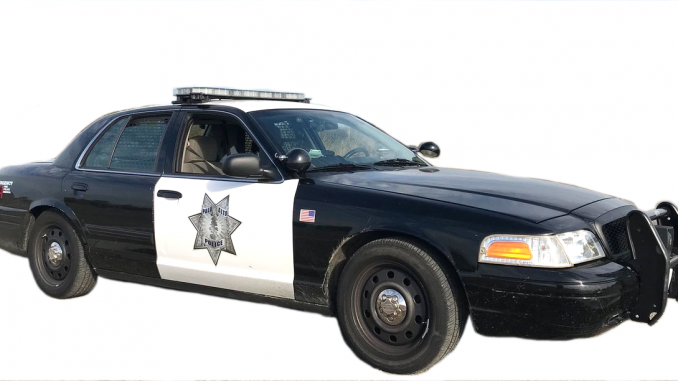 BY ALLISON LEVITSKY
Daily Post Staff Writer
The Palo Alto police are refusing to release five years of public records related to police use of force, including the fatal police shooting of a schizophrenic man in 2015 and the mauling of a black teenager by a police dog in 2016.
On Jan. 10, the Post filed a California Public Records Act request with the city for all police records since Jan. 1, 2014, pursuant to Senate Bill 1421, a new state law that opens up disciplinary records for sustained findings of officer misconduct and internal reviews of police shootings and use of force.
In a letter to the Post on Monday (Feb. 11), Police Records Manager Lisa Scheff said that the city would not be releasing any records from before the law went into effect on Jan. 1, 2019, citing a position from state Attorney General Xavier Becerra.
Becerra stated that two pending court cases over the law "raise the issue" of whether SB 1421 requires the disclosure of records from before Jan. 1.
Scheff said that the Palo Alto police don't have any records of sustained findings of sexual assault or dishonesty against officers since Jan. 1, 2014, the first date of the Post's public records request.
That means the only records the city is withholding are those pertaining to police use of force.
The bill's author, state Sen. Nancy Skinner, D-Berkeley, told KQED last month that the law was always intended to apply to existing records, not just those created after the bill went into effect last month.
Police unions seeking secrecy
In separate cases, the Richmond and Los Angeles police unions have sued the cities of Richmond and Los Angeles over the law. Police unions representing officers in Antioch, Martinez, Walnut Creek, Concord and Contra Costa County sheriff's deputies joined the Richmond suit.
A judge in each case has ordered those police departments to continue withholding the records until the cases resolve in appellate court.
The Redwood City police have released SB 1421 records predating 2019 to the Post.
"Historically, peace officers have had a significant privacy right in their personnel records," Becerra said in a statement. "Until the legal question of retroactive application of the statute is resolved by the courts, the public interest in accessing these records is clearly outweighed by the public's interest in protecting privacy rights."
A Contra Costa County judge ordered on Friday that Richmond police records prior to Jan. 1, 2019 be made public, but the police union is appealing the decision.