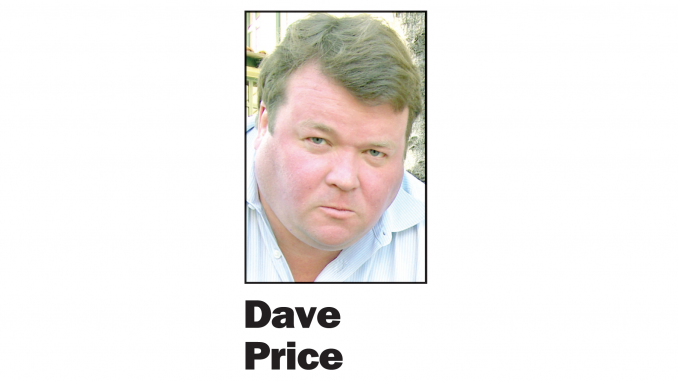 OPINION
BY DAVE PRICE
Daily Post Editor
I was surprised the Palo Alto Unified School District paid a student's family $190,000 to settle a claim, although no written claim was submitted to the district.
The family of a Palo Alto High School student complained to school administrators that they mishandled an incident involving their daughter. The girl reported that she had been sexually assaulted by a classmate on a bench in the Paly quad in November 2015. Apparently, school officials bungled the investigation, and the family complained.
On Jan. 15, the school board made a surprise announcement — it had settled the case for $190,000.
Under California law, all claims filed against public agencies, including school districts, are a public record. When our reporter asked for the claim in this case, district General Counsel Komey Vishakan said no written claim had been filed.
No paperwork? You can file a verbal claim, and that's good enough?
There's two possibilities here:
1. A written claim exists but district officials don't want to hand it over to spare themselves some sort of embarrassment. It wouldn't be the first time the district has violated the open-
records law.
2. Or, there really isn't any paperwork because that's how things are done in the district.
It's hard to imagine any business or government agency just handing out money without a paper trail. I guess the mob does business that way, but it's certainly not a practice we want tax-funded agencies to follow.
Still, it's possible. In September 2017, two lawyers the district hired to investigate a sex assault reported to the school board that there is a general practice of not writing things down in the Palo Alto school district out of fear that it will be discovered later by lawyers or the press.
One of the lawyers, Gina Maisto Smith, said this practice aims to avoid creating "things that would hurt the institution."
At the time, Superintendent Max McGee condemned what he said was this "long-standing cultural practice" and vowed to change things. A month later, McGee was forced to resign, though not over this.
I'm wondering if the district paid the girl's family by handing them a briefcase containing $190,000 in unmarked bills.
Editor Dave Price's column appears on Mondays. His email address is price@padailypost.com.