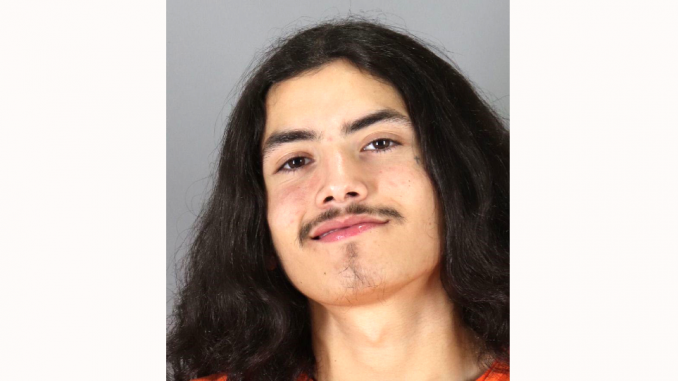 By the Daily Post staff
A Redwood City man was charged yesterday (Jan. 17) with two counts of robbery after he and two others robbed four teenagers in a car during a drug deal, a prosecutor said.
On Monday at 11:10 p.m., four teenage boys were driving on the 500 block of Oakside Avenue in North Fair Oaks, where two of the boys in the car were arranged to sell Eudoro Aguilar-Esquivel, 21, an ounce of marijuana, according to San Mateo County District Attorney Steve Wagstaffe.
However before the sale, Aguilar-Esquivel and two others approached the car — the other two were carrying guns — and demanded that the driver and front passenger empty their pockets and give them the pot, said Wagstaffe.
The driver gave the robbers a Nintendo Switch (a handheld game console), and $200, while the front seat passenger handed over $1 and his iPhone, Wagstaffe said. They also handed over the pot.
Some neighbors witnessed the robbery and called police, the driver of the car also called police shortly after the robbery.
The next day, Aguilar-Esquivel posted the Switch on Facebook for sale. San Mateo County Sheriff's Detectives arranged to meet up with Aguilar-Esquivel, and arrested him.
Aguilar-Esquivel pleaded innocent to the robbery charges yesterday in court, and is in jail on $175,000. He will be back in court on Jan. 31.