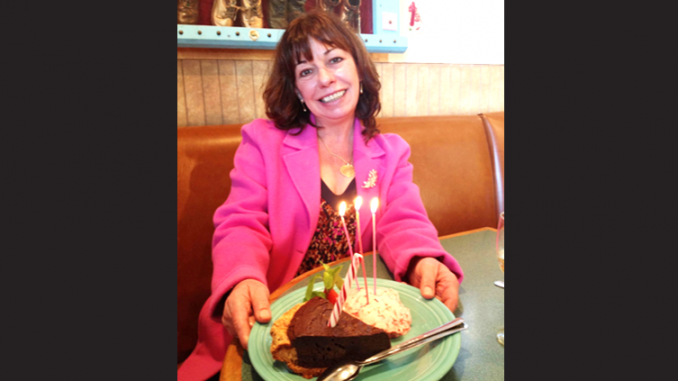 BY EMILY MIBACH
Daily Post Staff Writer
Atherton's former arborist has been identified as the woman who was found stabbed to death in her Menlo Park home.
Kathleen Anne Hughes Anderson, 62, was the town of Atherton's arborist for 22 years, from November 1989 until her retirement in November 2011. She was the widow of Billy "Andy" Anderson, who owned Dahl Plumbing on Alma Street in Palo Alto. Andy Anderson died in 2007.
Prior to his death, the two were married for about 30 years and had no children.
Anderson was from Decater, Ill., and came out to California in the 1980s to go to school, said her brother-in-law, Barry Anderson, who also works for the Post. The couple were regulars at the Alpine Beer Garden in Portola Valley.
Anderson was known for her green thumb at work and at home. Barry Anderson said that her garden at her home at 925 Valparaiso Ave. was "fantastic."
Atherton Town Clerk Theresa DellaSanta said that Anderson was "very passionate about her work as an arboriculturalist."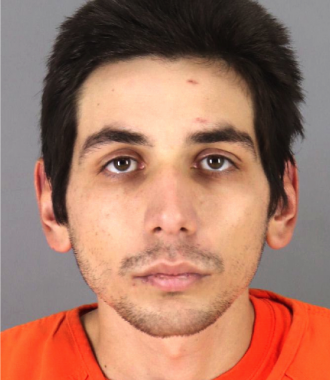 "She had a deep passion for landscaping and trees, and she shared that love with many of our town residents, spending time with them in their gardens and providing insight on how trees should be trimmed and planted," DellaSanta wrote. "It was the little things that Kathy performed around town that residents remember and grew to love about her. Kathy was a beacon of positivity for all who came into contact with her, and her impact on trees in Atherton will carry on for many generations."
Police found Anderson stabbed to death on Wednesday (Dec. 12) in her home after receiving a 911 call from Daniel Baggett, a former tenant of Anderson's. Baggett told police the Post that he stopped by on Wednesday at 5 p.m. after he drove by and noticed her garbage bins were still on the curb a day after trash collection. He also saw that her bedroom window, which was usually open, was closed, he said.
Baggett said he saw that the back door was open and entered the home, spotting Francis Wolke, 36, of Cincinnati, Ohio, at the top of the stairs. Baggett called 911. Police arrested Wolke on suspicion of first-degree murder.
Were the three people connected?
District Attorney Steve Wagstaffe said Friday that his office and Menlo Park police are still investigating the connection between Wolke, Baggett and Anderson, if there was any. Wagstaffe said that Anderson and Baggett's relationship was not rosy and that investigators are "digging into" the three people's pasts to try to find a connection.
Wolke had an outstanding arrest warrant out of the Santa Clara County Sheriff's Office for prowling and possession of narcotics, stemming from a case in 2014.
While police believe Wolke's current address is in Cincinnati, records indicate he lived in San Francisco in 2014. Wagstaffe said that Wolke has not made any sort of statement about why he allegedly murdered Anderson.
Wagstaffe said Anderson died after being stabbed in the head by a "sharp instrument," but because the investigation is still ongoing, he is not yet identifying the object.
Wolke is in jail on no-bail status.